Power theft leaves Bescom fuming
Comments::DISQUS_COMMENTS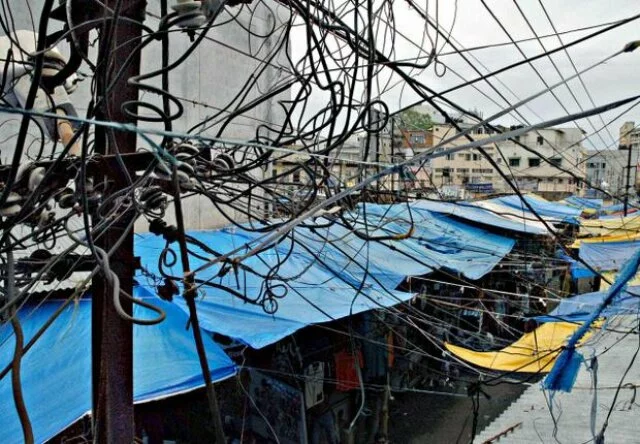 Bengaluru: Residential spaces being let out for commercial purposes; people drawing power directly from electricity poles and not paying for it… power theft has many forms and the Bangalore Electricity Supply Company (Bescom) is now cracking the whip on installations that are leaving it powerless.

The power utility's vigilance department has registered as many as 367 cases (cognisable) in January this year, with most number being reported from the Indiranagar jurisdiction in the city. Across Bescom's jurisdiction, Chitradurga had the highest number of violations.

Common violations

Using residential property for commercial purposes, while paying domestic tariff is a common violation, officials said.

Top offenders in this category are owners of paying guest (PG) accommodation.

Bescom officials said close to 7,000 such installations were converted to commercial last year in Koramangala and BTM Layout (mainly for running PG accommodations and paying residential tariff) and Chikpet (where gold making/plating businesses are operated out of residential complexes). "We have asked meter readers to keep an eye on for such violations," an official said.

Other violations

In addition to these, the other major contributor to non-cognisable offences are consumers whose consumption exceeds the sanctioned load.

Vigilance Department officials said that drawing direct connections, which is a cognisable offence, was mainly reported from rural areas and at new construction sites in the city. However, no arrests have been made over the last three years, as penalties levied have been paid, they said.

"People building new structures get the plan sanctioned, but don't want to wait for power connection, as they require power immediately for welding and other works. Hence, they resort to stealing power from the nearest source available," an official said.

Another form of violation is of government-subsidised irrigation pump (IP) set connections being utilised for nursery, poultry farms and the brick industry.
Related items
Singapore Airlines flight with 194 people onboard loses power mid-air
Power supply partially restored in cyclone-hit areas of Andhra Pradesh
Avinash Shetty Surathkal proves his `power' in Sandalwood