Exclusive construction academy coming up near Doddaballapur
Comments::DISQUS_COMMENTS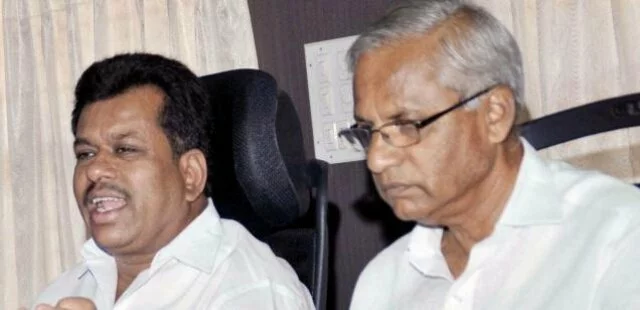 Minister of State for Labour P.T. Parameshwar Naik on Monday said the Karnataka Labour Welfare Board has plans to provide quality education to the children of construction workers in the State, starting with those in city corporation limits, from the new academic year.

For this, two options are being examined: direct admission to well-known residential schools, and the board paying their fees, or creating infrastructure for state-of-the-art schools and allowing private institutions to impart education there. A decision on it would be taken soon, Mr. Naik, who is also the chairman of the board, said.

"We will start with city corporation limits and later extend the scheme across the State to bring these children on a par with others," he said. The board has been reimbursing tuition fee of these children for all courses, besides extending scholarships of various amounts. The board is also in the process of building a full-fledged construction academy and has earmarked Rs. 256 crore for it. A 20-acre-plot has been identified in Doddaballapur taluk.

The academy would focus on improving the working conditions of workers, enhancing their skills, among other aspects, he said.

'Start special schools'

Bengaluru Special Correspondent reports: The High Court on Monday suggested to the State that it would be advisable to start special residential schools for the children of migrant labourers as the State said that around 15,000 children of migrant labourers are still out of school in Karnataka.

A Division Bench comprising Justice K.L. Manjunath and Justice P.B. Bajanthri made the suggestion during the hearing of a PIL petition, which the court had suo motu taken up based on newspaper reports on out-of-school children in 2013.
Related items
Shoddy construction work of secondary schools in the dist: students suffer
Beedi workers says no to online scholarship method for children: stages protest
Louis Berger paid $976,630 bribe to win water projects in Goa, Guwahati
BJP workers meet at Adoor