Karnataka bans sex and drugs on beaches
Comments::DISQUS_COMMENTS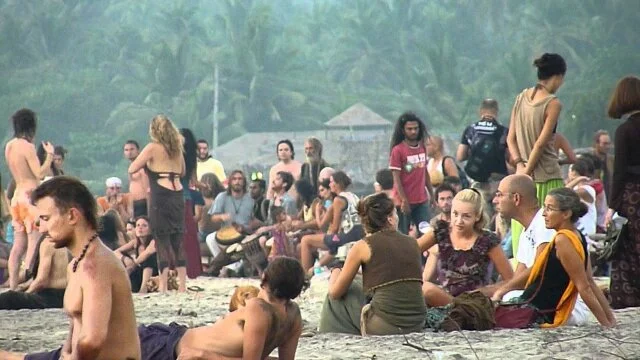 Bengaluru: Taking a cue from Goa, Karnataka too has tightened its norms on international tourists and expats partying late into the night in popular tourist destinations across the state. Those caught in the act will not only be profiled but their activities will be video recorded and photographed as well.

What appears to be an indirect way of moral policing, the Karnataka government has issued a gazette notification on February 26, making it mandatory for party organisers to provide the police detailed information about private parties and all kind of events taking place in the state. In addition, organisers will have to obtain necessary permission from the deputy commissioners of the respective districts.

That is not all, if required, the police can gatecrash the party to ascertain whether any reveler is indulging in drugs and even record the party proceedings on a camera. The event and party themes should be in sync with Indian tradition (description not provided in notification) and the parties should wind up by 10 pm. The only saving grace is that these rules do not apply to events being held in Bengaluru.

These rules will hold good for international music concerts, local pageant shows, and other tourism promotional-related activities across Karnataka, including for public-private-partnership activities.

 
 
Though tourism department officials, did not wish to comment on the issue, the notification is clear about the move. Between February 3 and 5, 2012, the Udupi district administration, in association with a private agency, had organised a tourism promotion event 'Spring Zouk' on the St. Mary's Island where foreigners were found indulging in drugs and other unsocial activities.

The incident had led to a major furor since the party took place on a sacred island considered a pilgrimage centre for Hindus. Referring to the incident, the notification, states, "Taking into consideration the incident, which took place on St. Mary's Island, which was contrary to our culture, this notification is to prevent such embarrassing situations in the future."

Unhappy over the notification, party organisers and musical concert organizers as termed it as a retrograde step. "Under the pretext of preventing unwanted scenes involving foreigners in tourist destinations, the government is introducing several unacceptable rules and regulations. This will drive away tourists from coastal Karnataka. The notification is not yet made available to us. Once we read it in detail, we will lodge a complaint against it," said Ronnie D'souza, a leading operator of tourism promotional events in Karnataka.

Ironically, many international tourists, including backpackers, have now found solace in Karnataka's tourist destinations after Goa.

The pilgrimage town of Gokarna, Om beach, and the Hampi ruins are some of the most visited places by the foreigners. However, several complaints were lodged after tourists were found indulging in rave parties and walking nude on the beach lately.






Related items
Want to have better sex? feed your lady love first
Jatha on drug awareness held in Mulki
Have more sex to earn more
Having sex outside marriage is not empowerment: Sonakshi Sinha