'Trees in Russia impact monsoon in India'
Comments::DISQUS_COMMENTS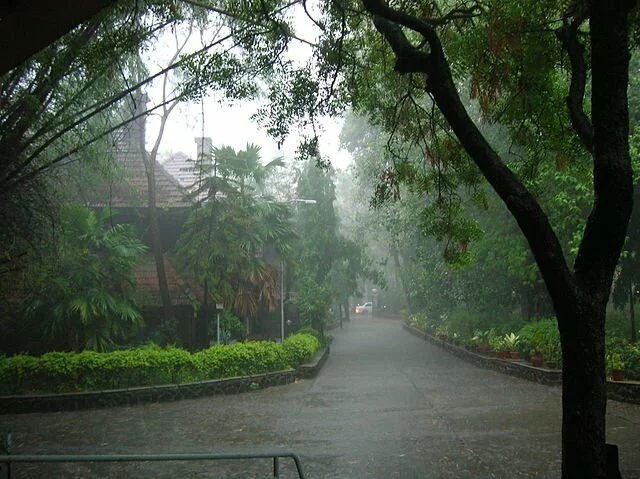 Bengaluru: In the near future, it may just be metaphorical dark clouds that hover over the country, rather than rain-bringing ones.

A study has shown that deforestation in high latitudes and the boreal regions — comprising grasslands and forests of Canada, Russia and Alaska in the U.S. — could affect the monsoon in South Asia. The effect of large-scale deforestation could lead to a 12 per cent decline in the monsoons, says a study by scientists of the Divecha Center for Climate Change at Indian Institute of Science (IISc).

Numerous studies have shown that declining monsoons auger badly for agriculture as well as the macro-economic climate in India.

The report — authored by Govindasamy Bala, N. Devaraju and Angshuman Modak from IISc. — was published in the Proceedings of National Academy of Sciences (PNAS). It shows that the Inter-Tropical Convergence Zone (ITCZ), which drives rain, moves southwards.

"The monsoon is dependent on landmass covered by the ITCZ. If it moves south, it covers more of the Indian Ocean, and less of India. This will weaken the monsoons," said Prof. Bala.

On the other hand, monsoons will strengthen in the Southern Hemisphere, leading to immense impact on regional economies.

Unlike most studies that focus on emission on greenhouse gases, the IISc. study calculates the impact of surface characteristics (that is, deforestation that modifies reflection of sunlight by the landscape and plant transpiration) on climate.

What the study says

The three-dimensional climate model used by the researchers simulated atmospheric circulation, land surface processes (photosynthesis and transpiration), surface-ocean warming and ice melt. The team experimented with wide deforestation in the tropical, temperate and high-latitude areas to point out effects on global temperatures and rainfall ( see graphic ) leading to the conclusion that deforestation in Russia and Canada is more catastrophic for India.

With the change in land use — from verdant forests to crop land — affecting climate in a "significant" way, Prof. Bala says there is need for an integrated approach to deal with deforestation.

"It isn't just about carbon dioxide. Afforestation programmes must be in focus too," he said.
Related items
Pakistan NSA Sartaj Aziz to arrive in India for talks on August 23
India loses to Spian 1-4 in Europe Hockey Tour
India-born Sundar Pichai is the new CEO of Google
Pakistan rules out inviting Jammu and Kashmir Assembly speaker