P. Lankesh's 80th birth anniversary is today
Comments::DISQUS_COMMENTS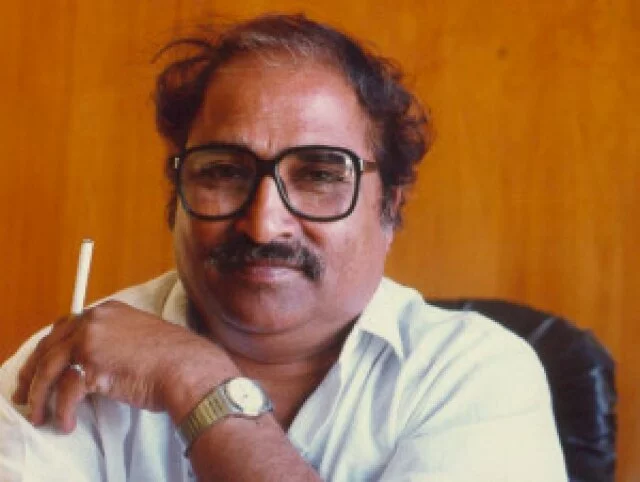 P. Lankesh, who is counted as among the most radical and socially committed intellectuals in Karnataka, left an indelible impression not only on the Kannada literary spectrum, but also in journalism and cinema. The multi-faceted personality, who was born in 1935, would have turned 80 on Sunday.

He has to his credit, short story collections, novels, plays, poems, translations of Greek plays, collections of critical works and an autobiography. The multi-faceted personality even directed films, acted in plays, launched a tabloid, Lankesh Patrike, that changed the course of Karnataka's political history, and also launched Pragati Ranga , a political forum.

Unlike his contemporary U.R. Ananthamurthy, who enjoyed a pan-India following, the late Lankesh was very "local". The weekly, Lankesh Patrike , deeply influenced many in Karnataka. Evening meetings with Lankesh was almost a routine for many young writers and intellectuals, who still talk about his influence on them.

People loved and loathed Lankesh for his pen that spared no one. He lived and wrote "dangerously", picking on politicians, never sparing celebrities, attacking conceited litterateurs, corrupt politicians, building a brand name for himself. He remained the symbol of irreverent critique throughout and took up the cause of the oppressed and minorities. Most importantly, he dared to fight against communalism. He had nurtured young talents and many established names in writing, including Sara Aboobakar, Vaidehi, Bhanu Mustaq and B.T. Lalitha Naik.

As a charismatic film personality, he played Narayanappa in Samskara , directed by Pattabhirama Reddy. Lankesh directed Pallavi , which won a National Award in 1976. He also directed Anuroopa (1978), Khandavideko Mamsavideko (1979) and Ellindalo Bandavaru (1980). He also wrote Deveeri , which was later adapted for the screen by his daughter Kavitha Lankesh.
Related items
Mumbai journalist who wanted to join ISIS arrested in Delhi
Mumbai journalist covering Mira Road bar raid murdered
Journalist's mother 'set ablaze' by policemen, dies
Vyapam scam: Journalist's death natural says cop