Meghana, daughter of Prabha was preparing to meet her mother in Sydney
Comments::DISQUS_COMMENTS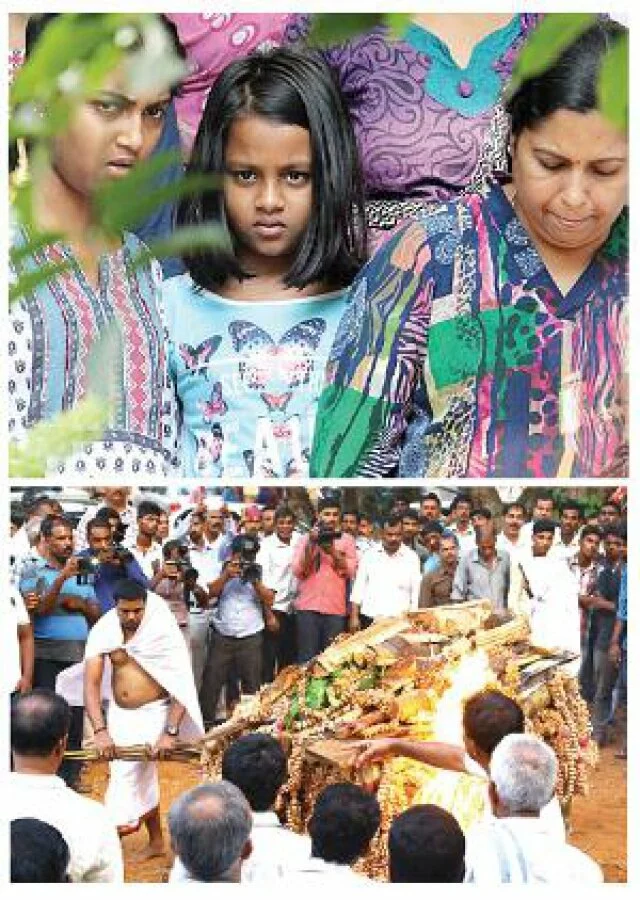 Bengaluru: Meghana, the nine-year-old daughter of techie Prabha was on cloud nine when her father told her that she would be flying with him to Sydney to meet her mother after her annual examinations in March. But sadly that day never came.

 

Prabha was stabbed to death in Sydney on March 7, while she was on her way to home from job.

Meghana had spent time with her mother who had stayed in Bengaluru for two months in 2014. The kid always missed Prabha and was yearning to be with her. Meghana's father Arun Kumar had thus decided to take Meghana to Sydney to spend two weeks with her in the last week of March. The child was thrilled and was making preparations to leave for Australia, her family members said.

But it was a difficult situation for the family members to break the news of Prabha's death to Meghana, just a few hours before the body arrived in the City late Saturday night.

"The girl was confused in her reaction after learning that her mother was no more. None in the family knew how to console her and manage the situation.  We don't know how Meghana can cope with the loss," added the relative.

Tears rolled down cheeks of every one when Meghana stood by her mother's body in full silence. The kid stood there looking closely at her mother's body without talking to anybody. Many were seen weeping when Meghana lit the incense sticks offered by her father which marked the beginning of Prabha's journey from Chandra Layout residence to eternal world.

Keeping Meghana in the dark about her mother's death was a challenge for the family members. However, she realised something bad had happened considering the sudden change in the atmosphere in the house. Nobody in the house gave her a convincing reply on why Arun Kumar left Bengaluru in a hurry, added the family members. The family elders approached Meghana with much difficulty to inform her about the tragedy only hours before the arrival of the body. 

Related items
Cricket world gets ready for first ever day-night Test
Drunken mother eats her daughter's head alive
Father assaulted daughter sexually: arrested by cops
Man robs bank to arrange dowry for his daughter