Protests erupt across Karnataka after IAS officer's death
Comments::DISQUS_COMMENTS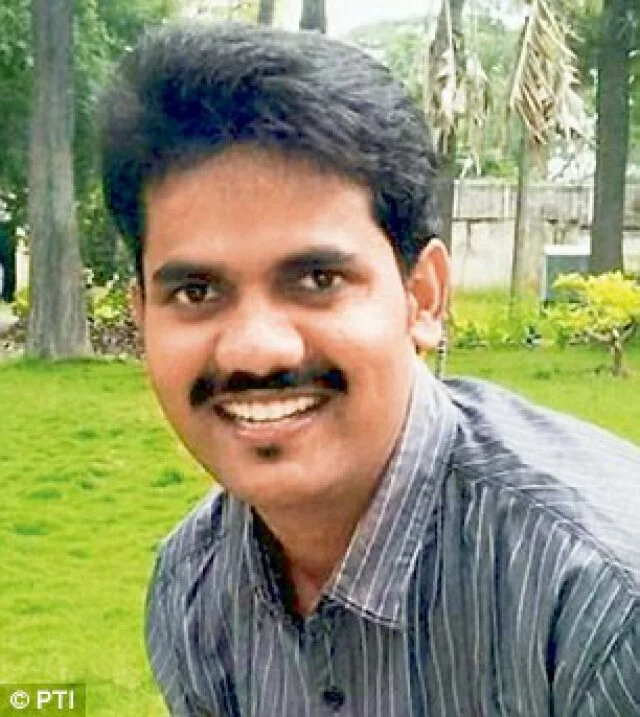 Kolar: Protests marked by stray incidents of stone pelting erupted during a bandh in Kolar district today over the death of an IAS officer who allegedly committed suicide, even as police said they were probing his death from "every angle".

Angry protesters in Kolar district where 35-year-old D K Ravi had taken on the sand mafia as Deputy Commissioner before being posted as Additional Commissioner of Commercial Taxes (Enforcement) in Bengaluru, also blocked a National Highway placing burning tyres before being chased away by police.

The house of local MLA in Kolar Varthur Prakash was stoned but police rushed and dispersed the protesters, police said.

Ravi, who had taken on the sand and land mafia, had allegedly committed suicide by hanging from a ceiling fan in his room at his official flat here yesterday after returning home from office in the morning.

The protesters, including some political leaders, are demanding a CBI probe into what they allege is the mysterious death of Ravi, who on his posting in Bengaluru had taken on the land mafia cracking down on them for tax evasion.

Bengaluru Police Commissioner M N Reddi said that forensically, medically and examination of the situation all point to "prima facie understanding of a suicide."

He said Ravi was a "bold officer" and it was natural for people to think he was not a person to have committed suicide.

But, he added, "let us wait for the medical report...no single angle will be untouched.... every angle will be covered."

"We have not found any suicide note as of now and prima facie, we don't see any room for foul play," he said.

Reddi said police would examine the CCTV footage from the apartment complex and analyse Ravi's mobile records.

Ravi, a Karnataka cadre officer of 2009 batch, who had taken on the sand mafia as Deputy Commissioner of Kolar district, had struck a chord with the people for being an honest and responsive officer.

He was posted as Additional Commissioner of Commercial Taxes in October from Kolar which had then evoked strong protests from the local people.

Police have announced a special investigation team, headed by Deputy Commissioner of Police (South-East) Rohini Katoch, who is a medical doctor by qualification, to probe the case. 

Katoch is being assisted by forensic, medical and regular police teams specially selected for it.

Apprehending trouble, the Department of Pre-University Education has postponed the mathematics and geography examinations scheduled for today to March 28.

As the Legislative Assembly met for the day today, senior BJP leaders Jagadish Shettar and Suresh Kumar demanded a CBI probe into the death of Ravi.

Kumar,speaking to reporters earlier,said though he has a lot of respect for state investigation agencies, in this case, it has become mandatory that it should be handed over to CBI.

Former Chief Minister and Karnataka JDS President H D Kumaraswamy said the officer had taken some bold decisions against powerful and influential builders and sand mafia.
He also said that Ravi had taken on the sand mafia when he was Deputy Commissioner of Kolar District and even after his transfer to Bengaluru, he received threat calls.

Ravi also was instrumental in clearing encroachments on government land.
Related items
Blogger hacked to death in Bangladesh: Fourth case in six months
Child and Woman die in an accident during police inspection
Sajipa Munnur attack victim dies in hospital
Bike hits backside of the bus: Rider loses his life