Finally CM orders CBI probe into DK Ravi's death
Comments::DISQUS_COMMENTS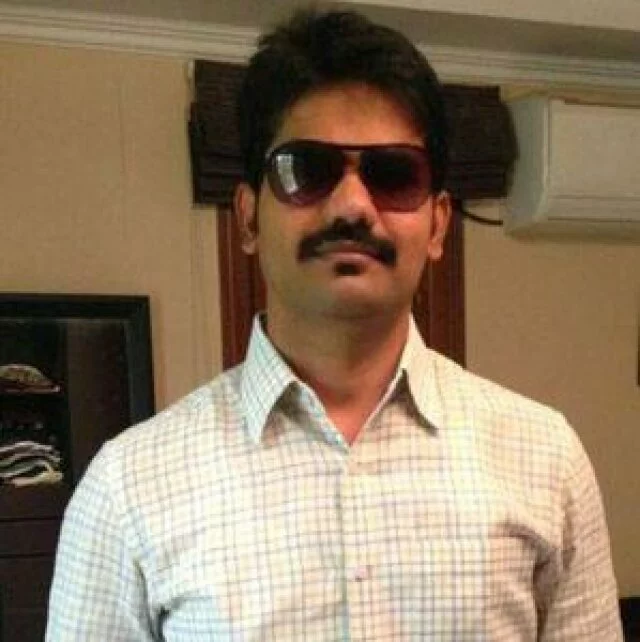 Bengaluru: Bowing to mounting public pressure, Chief Minister Siddaramaiah today decided to hand over to CBI the probe into the mysterious death of an upright IAS officer that had led to national outrage and state-wide protests.

The Chief Minister made the announcement in the Assembly, saying he was referring the case to CBI honouring the feelings of parents of officer D K Ravi and public sentiments.

"I understand the feelings of Ravi's parents.... We respect public sentiments..," Siddaramaiah said, adding, the government was keen that the truth should be brought out and culprits punished.

He also asserted that the government never wanted to hush up the case nor did it intend to protect anyone.

"...We believe in people's power. We believe in respecting public sentiments," said the Chief Minister who was facing rising public anger and growing clamour for a CBI probe.
The family of 35-year old Ravi, who had made a mark as a bold officer and taken on the sand and land mafia besides ordering crackdown on tax evaders, had suspected foul play and demanded an inquiry by the central agency.

Opposition BJP and JDS had also launched an offensive against the Siddaramaiah government with public protests also raging statewide ever since the death of Ravi on Monday last, when police had suspected it to be prima facie a case of suicide. 

Initially rejecting calls for a CBI probe, the government had said that a CID inquiry would do and had planned to table an interim report of Criminal Investigation Department in the Assembly.

But its plans did not materialise as the Karnataka High Court last evening restrained the state government from publishing any interim report of CID into the "unnatural death" of Ravi.

Ravi was found hanging from a ceiling fan in his room at his flat on Monday last, with Police Commissioner M N Reddi saying it was prima facie a case of suicide, which raised a huge storm of controversy.

The parents of Ravi had staged protest in front of the Vidhana Soudha, with the family bent upon a CBI probe to get "justice" for him.

As protests spilled into the streets state-wide, bringing the Siddaramaiah government under pressure, Congress President Sonia Gandhi had also nudged the Chief Minister to hold a CBI probe.

In his reply in the Assembly, Siddaramaiah trained his guns on the Opposition for "playing politics" over the death of an an honest and efficient officer, a remark that set off protests by BJP and JDS members.

"No politics should be played in the matter of death. We don't believe in it. The Opposition should also not do it," he said.

He said the government was never obstinate that the matter should not be handed over to CBI.

"We believe in our police system.....I had never said anything differently about CBI. It was the Opposition which used to call CBI as 'Chor Bachao Institution'...as 'Congress Bachhao Institution'...But I never made any such remark. CBI is an independent agency and so is our CID...," he said. 

Siddaramaiah said he had planned to table the CID interim report but could not do so because of the High Court order.

Maintaining that his government never brought pressure on any officer and believed in providing a conducive working atmosphere for them, he said, "We believe in our system, judiciary and democracy... we will never show disrespect to judiciary....we believe in the rule of law.."

Siddaramaiah also said there had never been a case where an incident had straightaway been referred to CBI immediately after its occurrence. With the federal set-up in the country, the Centre could not refer a case suo motu to CBI and could do so based on a state's request, he said.

He taunted the BJP, saying it had not referred even a single case to the central agency during its five year rule in the state.

The Chief Minister said the state CID was also efficient and handing over the probe to another agency would affect their morale, which was why he had been saying that they should be allowed to carry out their investigation first.

He had also assured the parents of Ravi that after receiving the report of CID and post mortem, he would take a decision on handing over the case to CBI.

The CM said Ravi was an honest and efficient officer and that was the reason why he transferred him from Kolar to Bengaluru as Additional Commissioner of Commercial Taxes (Enforcement)based on the request of his father-in-law.

Ravi had become a very popular Deputy Commissioner of Kolar district, where he had ruffled the feathers of several politicians and sand mafia with his crackdown. Known for his pro-people image, his transfer from Kolar in October last had set off protests.


Related items
No confidence in Siddaramaiah government:major industries in Karnataka pack bags
U.T.Khader visits Kotepur Kodi in Ullal
CM to launch two projects in Chamarajanagar today
Yoga may bring Modi, CM together