IAS officer DK Ravi's death: CBI to question car Driver
Comments::DISQUS_COMMENTS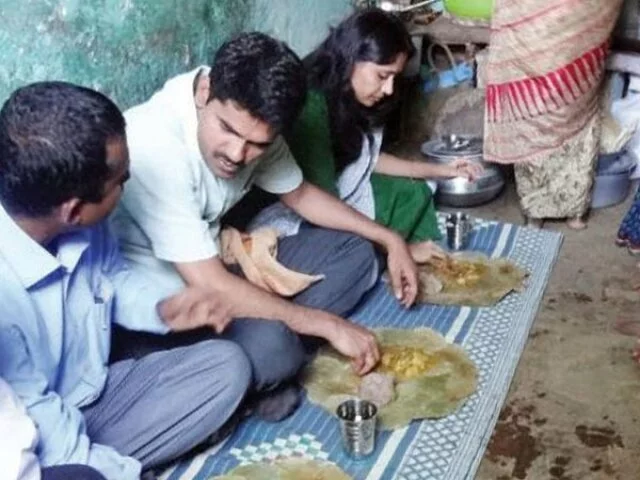 Bengaluru: With the Central Bureau of Investigation (CBI) readying to take up the case of suspicious death of IAS officer D.K. Ravi and the Criminal Investigation Department (CID) putting a lid on the investigations conducted so far, the focus now shifts to the late IAS officer's driver, Elangovan, who will have vital information to offer in the way of the hours leading to the IAS officer's demise.

With D.K. Ravi's father-in-law Hanumantharayappa highlighting the 'missing portion' of the CCTV footage that he claims the CID sleuths have allegedly deleted, speculation is running rife over what frame of mind the IAS officer was in when - and even if - he exited his  father-in-law's house in Nagarbhavi on Monday morning. 

Investigators have been told that Mr Ravi left the house in Nagarbhavi to reach his office in Koramangala at 10.30 am, and then headed to his 9th floor flat at St. John's Wood Apartment to reach there at 11 am as per CCTV footage collected from there. The above sequence of events can be gathered minute-by-minute only if the 'missing portion' of the footage is in hand. While Mr Hanumantharayappa claims that the CID had allegedly deleted all footage that was recorded before Monday morning 10.30, the question is who stands to benefit if the footage goes missing.

In all likelihood, sources privy to the investigation said, father-in-law Hanumantharayappa will be questioned by the CBI over the charges he has made. Mr Ravi's wife Kusuma along with her nephew who were the 'first visitors' at the crime spot will also be questioned by the CBI if there was an attempt to tamper with the suicide note, if that is, there was one when the trio entered the 9th floor flat where Mr Ravi was found hanging from the ceiling in his bedroom.


Related items
MCC commissioner Hepsiba transferred
Porn kingpin arrested by CBI in Bengaluru; over 500 obscene clips found
CBI conducts searches at Aditya Pancholi's houses
Farmer Gajendra Singh's family demands CBI probe, job and memorial