Youth Congres protest against BJP in Bengaluru
Comments::DISQUS_COMMENTS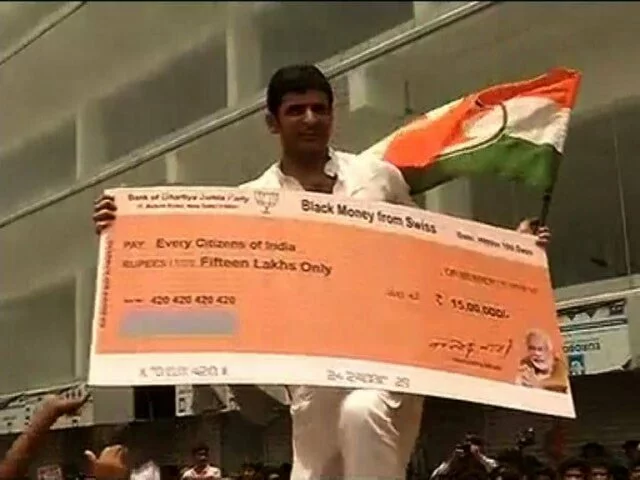 Bengaluru: Youth Congress workers on Friday staged a massive protest against the Bharatiya Janata Party (BJP) in Bengaluru, where the party's National Executive meet is currently underway.

The protesters, who were targeting the BJP for its failure to recover black money and protect the country's farmers, displayed a cheque of Rs 15 lakh with the Prime Minister's photo and his signature.

 

"We in the Youth Congress have exercised our right. We would like to ask him what happened to the promise you made last year that black money would be brought back within 100 days and give citizen of India their share of 15 lakh," said Youth Congress president, Rizwan Arshad.

 

"We want to ask what happened to the promise he made to your farmers of the country that you will be protected and you will get full value for your produce. What happened to your slogan sabka sath sabka vikas," he asked.

 

Meanwhile, Congress leader BK Hariprasad criticised the BJP's meeting agenda saying, "People who hold their National Eexcutive in a five star hotel you can imagine what could be their agenda for poor of nation."

 

Prime Minister Narendra Modi, BJP president Amit Shah, External Affairs Minister Sushma Swaraj and senior leaders LK Advani and Murli Manohar Joshi are among those attending party's two-day National executive meeting today.


Related items
Opposition may move motion for removal of Lokayukta
BJP workers meet at Adoor
BJP notice to Purohit as sting leaves party red-faced
Will stage protest if Lokayukta doesn't step down: PP Hegde