D.K Ravi case: Heads will roll once CBI starts probe says Kumaraswamy
Comments::DISQUS_COMMENTS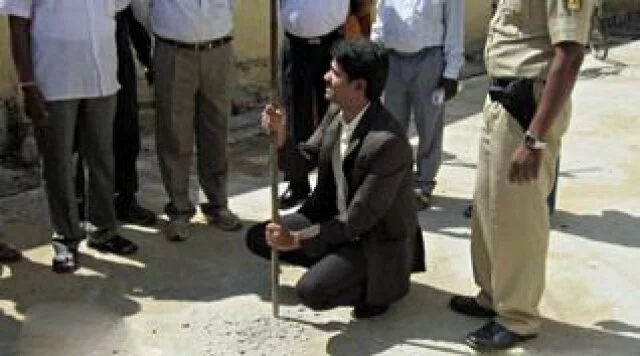 Bengaluru: Former chief minister and JD-S leader HD Kumaraswamy on Monday alleged that the Siddaramaiah-led Karnataka government was systematically destroying the evidence and protecting those responsible for the death of IAS officer D.K. Ravi.

"By seeking a time-bound probe, the state government is delaying an impartial investigation by the CBI. The officials as well as the ministers knew that the CBI would never agree for a time-bound probe. Now, the CBI has refused to take up the case. This will further delay delivery of justice. The CBI should be given adequate time to probe the case without any compulsion from any government," Kumaraswamy contended.

According to Kumaraswamy, the government was systematically destroying evidence by delaying the matter. "First, they deleted the CCTV footage of Ravi's home where it was clear that he had an argument with someone over the phone a day before the death. Second, the autopsy report has to be analysed by the CBI. If required, a second autopsy must be done. But here there's a delay at every step," he alleged.

The former chief minister said a CBI probe would make several people uncomfortable. "I am sure that several heads will roll once the CBI commences the probe. Those politicians operating sand transport business and the builders against who Ravi was taking penal action… everyone will be in a soup. So, the government is trying to do what best it can do to protect such people through bureaucratic bungling," Kumaraswamy further alleged.

 
He urged Congress MLAs to advise chief minister Siddaramaiah to not ignore the case, as it would impact the image of the government.
Related items
D.K Ravi death case: Final report will be filed; CBI chief
Vyapam scam whistleblower Anand Rai transferred
CBI arrests deputy commissioner in bribe case
Vyapam scam: CBI registers three fresh cases