Railway employees stop trains after arrest of official
Comments::DISQUS_COMMENTS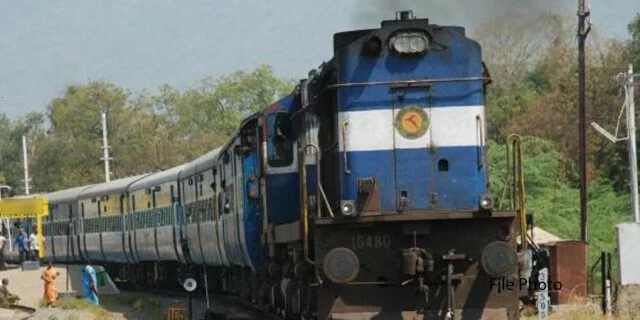 Bengaluru: Several trains were stopped at the Bengaluru railway station on Tuesday after the railway staff staged a protest demanding release of a grade one official arrested for allegedly illegally auctioning abandoned vehicles at parking lot.

"Since half hour or so, as many as six to seven trains have been stopped at Majestic railway station as our staff is protesting the arrest of our official by the police," a South Western Railways official told PTI.

As many as 8,000 passengers are stranded at the station in ten platforms, the official said.

Giving account of the problem, he said on April 5, a railway official Pandurang, designated as parcel supervisor, was arrested for allegedly illegally auctioning the vehicles abandoned at the parking lot.

Police also alleged that the railway authorities have auctioned vehicles after "stealing" them, the official stated.

The official argued that the arrest itself was illegal, for the state police "does not enjoy the jurisdiction to handle matters related to railways. The state police do not have jurisdiction to interfere into our affairs," he said.

"Moreover, the police have not given any prior notice to the railway authorities questioning the conduct of auction," the official said.

"Firstly, the police do not have any authority to interfere into our affairs and moreover, they don't even serve a notice before initiating action. It is illegal and amounts to high-handedness," he added.

Pandurang is now in judicial custody, the official added.
Related items
Alleged sexual assault on a minor boy: man arrested
Three arrested in the murder case of Nasir from Sajipa
Murder attempt of bakery owner: Three accused arrested, three still at large
Gang of thieves arrested in Puttur: Gold worth Rs. 2 lakh recovered