Govt. school children to get shoes, socks from this year
Comments::DISQUS_COMMENTS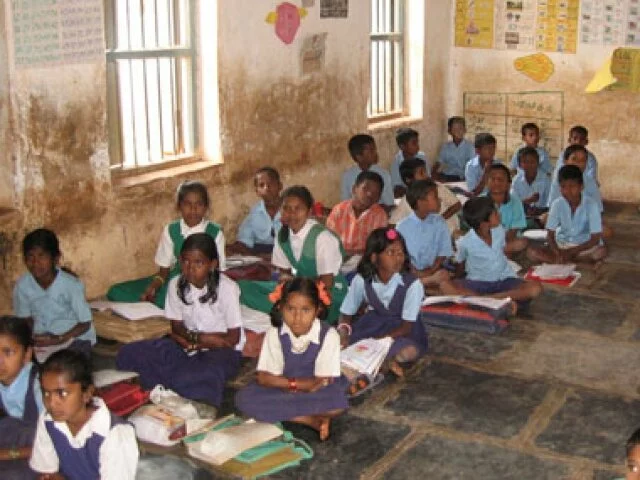 Mysuru: Chief Minister Siddaramaiah said here on Tuesday that schoolchildren studying in government schools would be provided a pair of shoes and socks from the 2015-16 academic year.

Inaugurating a multi-village drinking water project on Tuesday at Ubduru village, about 15 km from here, Mr. Siddaramaiah said that an "inferiority complex" should not develop among children from poor backgrounds and added that all children in schools should look alike.

Hence, the government has decided to distribute a pair of shoes and socks to children, he said.

Recalling his younger days, he said that he first wore footwear when he entered high school. government is committed to eradicating social and economical inequality in the State, he said.

He took exception to remarks from leaders of the Opposition, who reportedly termed the budget as an "AHINDA" budget.

The CM said that river water would be given to Chamundeshwari constituency, as well as to Hinkal and Bogadi in Mysuru district. The government has also decided to fill tanks in various villages so that drinking water problem would not arise. He said that the Udburu General Hospital would soon be upgraded and it would be converted into a 50-bed hospital.

V.Srinivas Prasad, Revenue Minister; and Vinay Kumar Sorake, Urban Development Minister, were present.

Ubduru village wore a festive look on the occasion. The residents honoured Mr. Siddaramaiah by presenting him a silver Gada and Mysore Peta.

The event was organised on the general hospital premises. Though the function caused inconvenience to patients, it resulted in the premises being cleaned up.
Related items
Chhattisgarh: 16 children injured in electric shock in school
Commission says children's rights breached
'We will win it for children from Peshawar school'
5 children die as school bus hit by train in Uttar Pradesh