State has to auction 8 renewed mining leases: MMDRA
Comments::DISQUS_COMMENTS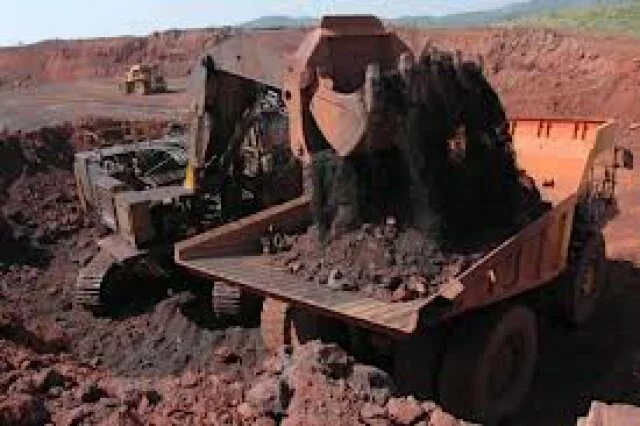 Bengaluru: With the Mines and Minerals (Development and Regulation) Act – MMDRA – in place, the Karnataka government may have to auction the eight iron ore mining leases, which were renewed by the State government in January this year.

According to the MMDR Act, 8(A) (5) (6), the maximum period that a mining lease can be held is for 50 years. On the expiry of the lease period, the lease shall be put up for auction as per the procedure specified in the Act.

Period of 50 years

The existing lease, the Act says, "shall be extended and be deemed to have been extended up to a period ending 31st March 2020, with effect from the date of expiry" of the last renewal or "till completion of the renewal period, if any, or a period of fifty years from the date of grant of such lease, whichever is later."

However, this is not applicable to leases where "renewal has been rejected, or which have been determined or lapsed." But several states, including Karnataka, Rajasthan and Uttarakhand, have approved mining leases both fresh and renewed on the day, or after the ordinance was issued. "The Centre has clearly stated that all those mines have to be allotted freshly through e-auction. The Ministry of Mines is in the process of finalising the auction rules," sources in the ministry told Deccan Herald.

Should allot fresh leases

All the states, which have sanctioned mining leases either fresh or renewed on or after January 12, 2015, using discretionary power, (the ordinance amending MMDRA came into effect on this day), have to allot fresh leases after conducting auction, Minister of Mines Narendra Singh Tomar told Deccan Herald.

As far as Karnataka incident is concerned, though the file related to eight iron ore mining leases has not reached the Ministry of Mines so far, sources said, "it is understood that the states can't renew or allot fresh mines of those leases already lapsed after the ordinance was issued. Every state has to adhere to this law." Granting of renewal licences by the Karnataka government is in clear violation of section 8(A) (5) (6) and (9) of the MMDR Act, they said.

In January, the Siddaramaiah-led government had given full renewal permission to one expired iron ore mining lease and in-principle renewal to seven expired licences.
Of the eight leases, five got in-principle renewals on the same day (January 12, 2015) as the ordinance, amending MMDRA, came into force.

Favour alleged

Alleging that the State government was trying to favour some firms, the BJP has questioned why these eight mines were not auctioned despite expiry of their lease, as mandated by the new law. The Opposition wants to know why the State government favoured eight firms of the 108 applications seeking lease permission.


Related items
Phase-III auctions of FM Radio will provide new roadmap for radio broadcasting: Jaitley
President on two-day Karnataka visit from tomorrow
President Pranabh Mukherjee to visit Karnataka tomorrow
Karnataka orders probe into kidney racket