Centre okays CBI probe into D.K. Ravi's death case
Comments::DISQUS_COMMENTS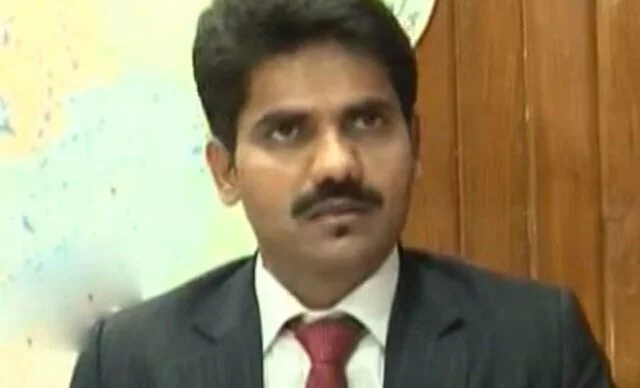 Bengaluru: The Centre, on Monday, gave its nod for a CBI probe into the death of IAS officer D.K. Ravi. The Department of Personnel and Training (DoPT) issued a notification to pave way for CBI inquiry into the case, official sources said.

"In exercise of power conferred under the Delhi Special Police Establishment Act, the Central government with the consent of the State government of Karnataka extends the powers of the jurisdiction of the members of Delhi Special Police Establishment to the whole of the State of Karnataka for investigation of a case registered on March 16, into the unnatural death of D.K. Ravi in Bengaluru," the DoPT notification said.

The State government had earlier sent a request for a CBI probe into the case with a clause that the investigation should be completed within three months.

This was, however, rejected by the CBI which said there could be no time limit for investigation.

The State government later issued a fresh notification on April 6 requesting for a CBI probe into the death of Ravi, a 2009 batch IAS officer who had taken on the sand mafia in Karnataka.

He was found dead under mysterious circumstances on March 16, at his residence in Bengaluru. He was holding the charge of Additional Commissioner, Commercial Tax (Enforcement).

The death of Ravi had spiralled into a major controversy after Karnataka Chief Minister Siddaramaiah initially refused to seek a CBI probe in the case. The case was being probed by Karnataka CID.
Related items
Line man dies due to electric shock in an electrical pole
Blogger hacked to death in Bangladesh: Fourth case in six months
Child and Woman die in an accident during police inspection
Sajipa Munnur attack victim dies in hospital