Owaisi banned from entering Bengaluru for 5 days
Comments::DISQUS_COMMENTS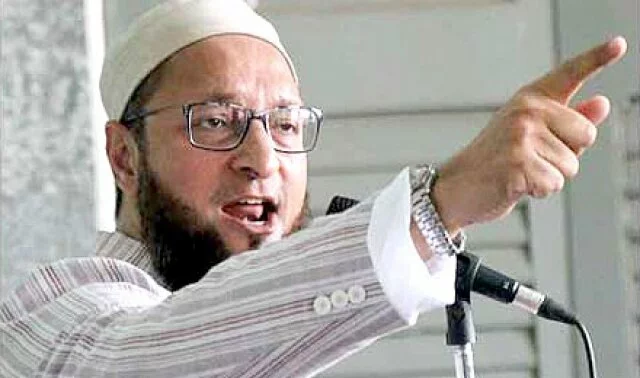 Bengaluru: The City Police Commissioner has imposed prohibitory orders banning All India Majlis-e-Ittehadul Muslimeen (MIM) President Asaduddin Owaisi from entering the city for five days from April 24 to 28.

 In his order, Commissioner M N Reddi has also prohibited him from participating or speaking at any public meeting or function directly or through audio-visual or any other media in the city.

  Police said the Police Commissioner has banned Owaisi by using the powers vested in him under CrPC section 144(3).

 MIM had rescheduled its public meeting at Chota Maidan at Shivaji Nagar here on April 25, which was to be addressed by Owaisi and other MIM leaders.

Earlier, MIM was granted permission to hold its February 21 rally here, but it was cancelled two days prior to the rally.

In February, the police had imposed a similar ban on VHP leader Praveen Togadia on grounds that his "provocative" and "inflammatory" speeches would have "grave" consequences and therefore, likelihood of breach of peace.


Related items
Ram Gopal Varma critical about ban on porn websites in India
BCCI refuses to revoke ban on Sreesanth
Your ban stands, you can't even play club cricket: BCCI to Sreesanth
VHP demands law against cow slaughter in state