Hailstorm batter Bengaluru
Comments::DISQUS_COMMENTS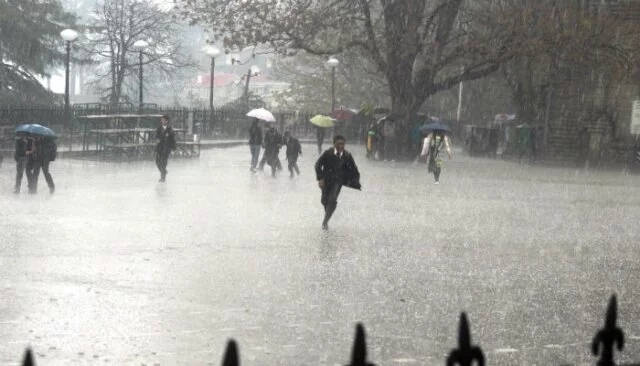 Bengaluru: One person was killed and another injured as heavy downpour accompanied by hailstorm threw life out of gear in most parts of the City on Thursday evening. A compound wall collapsed at Goruguntepalya, off Tumkur Road, killing a 48-year-old man and injuring a youth.

The City received the first hailstorm and thunder showers of the season and the minimum size of the hailstones was one centimetre in diameter, according to the Indian Meteorological Department (IMD). The City recorded 52.2 mm rainfall till 8:30 pm.

Several trees and electric poles were uprooted, leading to disruption in power supply and traffic jams and chaos on roads. The worst affected were those returning home from work as several roads were flooded.  A car was stuck in the flooded K R Circle underpass. A compound wall of a house came crashing at Magadi Road.

Additional policemen were deployed to regulate traffic in many areas, including Central Business District where the vehicular movement was slow. It was a bumper-to-bumper ride on Bellary Road, Hosur Road, Bannerghatta Road, Majestic, Yeshwantpur among other areas. The BBMP control rooms were flooded with complaints of water logging and falling of trees in various areas. The Bescom received as many as 1,749 complaints between 6 pm and 8 pm.

While six trees were uprooted at Defence Colony in Indiranagar, over two dozen trees fell in other areas. Power supply was disrupted on Kanakapura Road and surrounding areas as 15 electricity poles were damaged. 

According to IMD Bengaluru Director Sunder Mahadev Metri, the City will experience moderate to rather heavy rainfall in the coming days.
Related items
After Crocodile, Now Anaconda Pop Out Of Bengaluru's Water-Filled Potholes
Rape on 3 year old child shocks Bengaluru
B'day boy, girlfriend killed in gruesome road accident in Bengaluru
B'day boy, girlfriend killed in gruesome road accident in Bengaluru