Bangalore :Stray dogs maul one Year 7 month old child
Comments::DISQUS_COMMENTS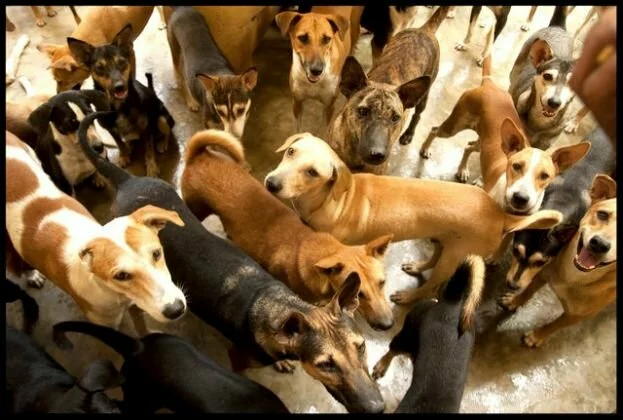 A 17-month-old boy was attacked by a pack of dogs in Anjananagar area on Monday and was seriously injured.
According to eye-witnesses, Kumaraswamy was mauled by a pack of four to six dogs when he stepped out of his house at 6 am. His parents rushed him to KIMS hospital for the treatment, where the hospital authorities reportedly refused to treat the boy.
Later, the child was admitted in KC General Hospital, Malleswaram, where he is undergoing treatment.
Paediatrician, KC General Hospital, Dr Lakshmipathy said that the child is being administered with antibiotics and that he is out of danger. "He will be kept under observation at hospital for two days. He is being given all the necessary treatment so that he does not get any infections," he said.
Meanwhile, the Bruhat Bangalore Mahanagara Palike (BBMP) blamed the victim's parents for the incident and held the garbage menace responsible for the increasing stray dog attacks.
Joint Director (Animal Husbandry), BBMP, Dr Shivarama Bhat told Deccan Herald that they are implementing Animal Birth Control (ABC) and Anti-Rabies Vaccination ( ARV) programmes in all the wards.
"There are three lakh stray dogs in our city and about 80 per cent of them are already vaccinated. This year, the NGOs we have tied up with has implemented ABC in 20 packages. Another 20 packages has been tendered and work is in progress," he added
Related items
Dog saves owner from a violent, self-harming panic attack
Swimming with the dog costed engineer's life
Iran dog lovers face 74 lashes, fines under new law
Cruel woman kills dog puppies