Drug-addled thug runs riot in hospital
Comments::DISQUS_COMMENTS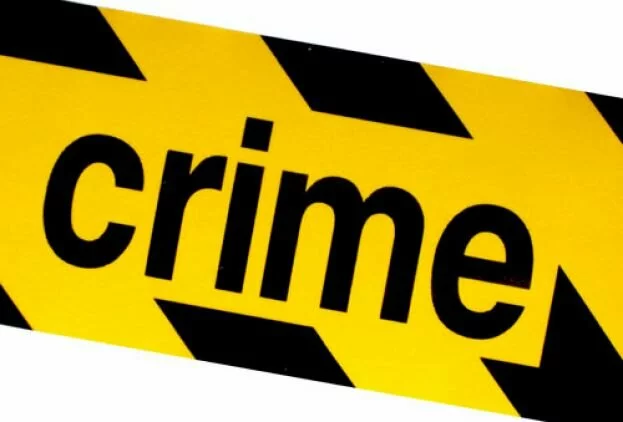 Bangalore: A man, apparently high on drugs and with an intent to kill, terrorised people in front of Prashanth Hospital in Bommanahalli junction on Hosur Road, when he barged into the hospital to kill a patient. The police finally nabbed the stocky Kulla Venkataramana, 30, alias Kulla, who is allegedly involved in 16 criminal cases and a few petty ones too. The drama went on for more than 20 minutes, said officials of the Bommanahalli outpost police who nabbed him and sent him to Parappana Agrahara central jail. 

The rampage begins
Venkataramana is known for extorting money from people to buy liquor and drugs. On Saturday night, he stopped a 25-year-old autorickshaw driver who was on his way home and demanded money from him. The autorickshaw driver, Madesha, refused, and attempted to drive off. Kulla followed him right up to his house in Kodichikkanahalli, where he demanded money again. Madesha again refused to oblige and asked to leave him alone. An enraged Kulla then stabbed him in the abdomen and ran off.

Madesha's family members and local people rushed him to the nearby Prashanth Hospital, but to their horror Kulla ran up to the hospital with a dagger and tried to murder Madesha again.
The Bommanahalli police, who were alerted by locals after Kulla stabbed Madesha the first time, went to the hospital only to find Kulla creating a ruckus. "At 9.20 pm, when we went to the hospital, we saw Kulla with a dagger. When our colleagues tried to stop him, he pushed them away and forcibly entered the hospital premises," said a police officer.

Shortly, inspector B Ramachandra reached the spot to prevent Kulla from causing any further damage. When they attempted to arrest him, Kulla threw a fit, banging his head against the wall, threatening the police that he would kill himself if they tried to catch him. That gave the cops pause, and Kulla used the opportunity to try to escape. He threw himself against a police Jeep and another vehicle, apart from trying to destroy an autorickshaw meter. His theatrics did not stop there. He then tried to disrupt traffic by jumping in front of vehicles.

Finally, the exasperated policemen caught him and took him to the police station. Later, they found that he was under the influence of drugs. After a detailed inquiry, he was taken to a hospital for treatment.Deputy commissioner of police (south-east) Rohini Sepat Katoch said, "Kulla Venkataramana is a strong man, and moreover, was under the influence of drugs. His self-injurious theatrics made it tough for the police to arrest him. However, the team managed to nab him, and they have done a good job."

The police said they have slapped a case of attempt-to-murder on Kulla and remanded him in prison. Kulla faces 16 charges including attempt-to-murder, extortion, rioting, assault, robbery and theft among others. 

Who is Kulla? 
Kulla Venkataramana is a resident of NGR Layout in Roopena Agrahara. He started his criminal career last year, with rioting. Since then, he has been involved in many unreported crimes. He is known to use strong-arm tactics against people who try to file complaints against him. He lost his father, and was staying with his mother and elder brother Acid Naga. 
Related items
Send off ceremony of Mulky station police staff
Sniper shoots suspect in Dallas Police headquarters attack
Sexual assault accused arrested from Wenlock hospital
Increasing robbery: Police holds meeting with shop owners