Woman threatens to kill Horanadu temple trustee
Comments::DISQUS_COMMENTS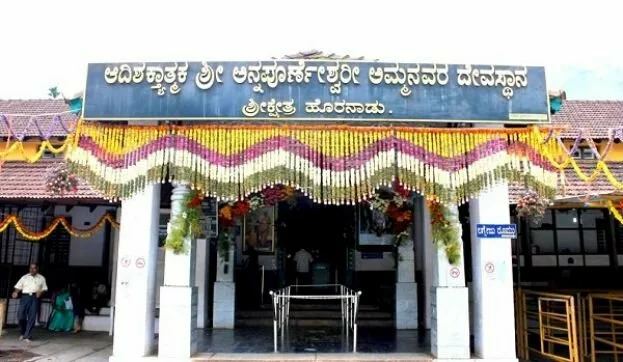 Moodigere: Trustee of Horanadu Shri Annapoorneshwari temple, Bhimeshwar Joshi had received a death threat from an anonymous woman. A case regarding the incident has lodged in Kalasa police station.
The woman who called temple's office had said `You are supporting Raghaveshwara Shri who is a rape accused. I will kill you', it is stated in the complaint. Satish, Manager of the office had filed a case and police are inquiring the phone calls.
Bhimeshwar Joshi had given statements supporting Raghaveshwara Shri. This was the reason behind the threat it is said. Police are now investigating the matter.
Related items
Bannanje Raja brought to Udupi: Sent to 15 days police custody
Out on bail ganja peddler arrested by Manjeshwar police
Gang trying to sell 500-yr-old Quran busted in Karnataka
Police raids slaughter house in Ullala: Accused flee