DNA reports positive of Raghaveshwara Bharati swami:AG
Comments::DISQUS_COMMENTS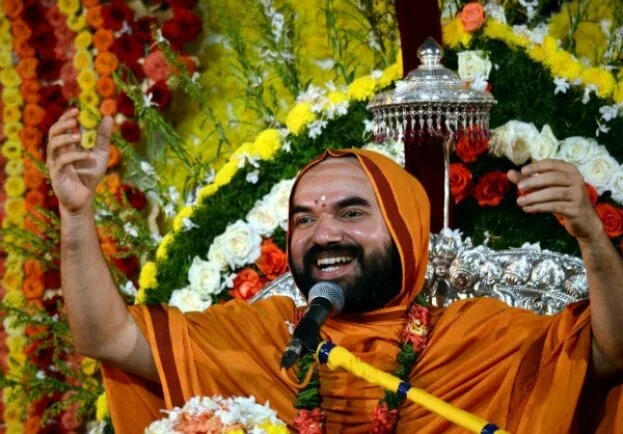 Bengaluru: The reports of DNA test and other medical examination conducted on Raghaveshwara Bharati Swami of Ramachandrapur Mutt are positive said Advocate General Ravivarma Kumar on Friday December 12. The seer has been accused of raping a woman named Premalatha, a Ramkatha singer in his mutt.

During the hearing of the case, when the AG submitted two sealed envelopes containing the medical reports of the seer to the division bench comprising Chief Justice D H Waghela and Justice R B Budihal, the bench asked the AG to read the contents of the report in the open court. The AG complied and said that the reports were positive and supported prosecution's claims.

The bench later asked the AG if the evidence in the DNA report was sufficient to file a charge sheet against the seer. The AG replied in the affirmative, but said they still wished to investigate. He, however, contended that the seer was not co-operating with the probe.

Senior advocate, B V Acharya, who is representing the Swamiji in the case, argued that the medical tests have not brought out anything which proves rape charges against the Swamiji. He expressed confidence of proving that the allegation of rape is part of a conspiracy hatched against the Swamiji. He said he would continue to place his arguments on the subject. He said that as per statement given by the aggrieved couple before some television channels, they had admitted to have raised the issue of rape after the mutt filed complaint against them. He also added that the complaint of raping over 150 times is unbelievable and impossible. Acharya also pointed out about some inconsistencies in the complaint.

The bench adjourned the hearing to December 15.


Related items
Barren paddy field gets a new lease of life
Bengaluru, Karachi cheapest cities to live
9,503 government schools in the State have 20 or less children studying in them.
Cops ban Asaduddin Owaisi from entering Bengaluru for seven days