Court attaches 3,000 acres of land belonging to companies run by Jayalalithaa's aides
Comments::DISQUS_COMMENTS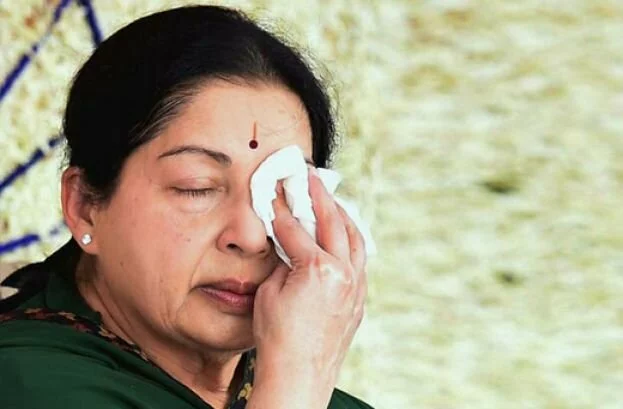 Bangalore: A special court on Thursday attached nearly 3,000 acres of property belonging to firms run by the aides of former Tamil Nadu chief minister J Jayalalithaa. According to the Court, the companies had acquired the land around Sirudavur, Payanur, Valajabad and Oothukkadu in Tamil Nadu illegally. -
The court said that Jayalalitha's aides ran fake schemes to collect money from the public to buy these lands.The ex-Tamil Nadu CM was handed down a four-year prison term and fined Rs 100 crore last week in a disproportionate assets case.

"Now the court has given the verdict and said that the accused didn't have a proper source of income to purchase these properties, and whatever properties were purchased were out of these funds. So the court has confiscated the properties and it amounts to about 3000 acres," Murugesh Maradi, assistant prosecutor in the Rs 66 crore assets case, said.

The court also concluded that a subscription scheme run by Jaya Publications for its paper - Namadu MGR - was a fraud. Jayalalithaa's lawyers had claimed that Rs 14 crore of the Rs 66 crore illegal wealth was actually money paid by the common public as subscription fee for the scheme. The court said that this scheme had no approval from the government.

Another flaw that went against Jayalalithaa was that the six companies set up by her aide Sasikala and others filed income tax returns after the chargesheet in the disproportionate assets case was filed. This was seen as an attempt to cover up for past sins. The AIADMK chief's lawyers are now busy trying to get a stay on the attachment of her properties.
Related items
Jayalalithaa's assets more than double in four years
Karnataka Government to Challenge Jayalalithaa's Acquittal in SC
Oath taking ceremony of Jayalalitaa on Saturday