Kerala to share 'She Taxi' model with other states
Comments::DISQUS_COMMENTS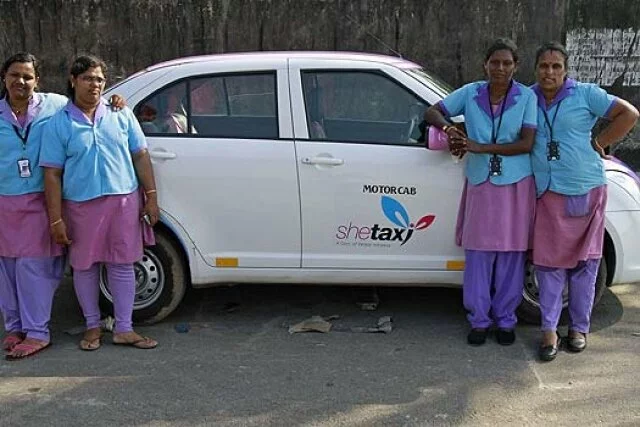 Thiruvanantapuram: To ensure safer travel options, Kerala's all-women cab service 'She Taxi' is set to cross borders after the alleged rape of an executive by an Uber cab driver in the national capital put the spotlight on safety of women travelers in the country.

Touted as the country's first 24x7 taxi network by women for women, the technology-enabled cab 'She Taxi' has so far safely ferried over 20,000 travellers since its launch last year. Considering the increasing incidents of atrocities against women travellers in the country, Gender Park, an autonomous institution under the state Department of Social Justice which initiated the programme, now plans to share the business model with state governments and state-run agencies.

A top official said they are ready to co-operate with other states to replicate the model of 'She Taxi' to ensure safer travel options for women. "Every day we hear a number of atrocities against women and it is scary. Our department is willing to go to any extent to ensure women's safety. We look forward to working with other state governments and are happy to share the business model with them," Gender Park Chief Executive Officer P T M Sunish told PTI.

According to Gender Park, She Taxis are the safest mode for women travellers any time of the day or night. The exclusive taxi network programme for women was initiated in November last year with an aim to promote entrepreneurship, self-employment and security among women. At present a fleet of 40 She Taxies are running in Thiruvananthapuram and Kochi in Kerala.
Related items
Kerala welcomes rain on environment day; Mumbai awaits
Mathew George's Body Brought Home
No legal hurdle in framing conspiracy charges against Jiji Thomson: SC
Slain Malayali was in Touch With Family Until the End