Badiyadka people turning furious: Crawling drainage construction work
Comments::DISQUS_COMMENTS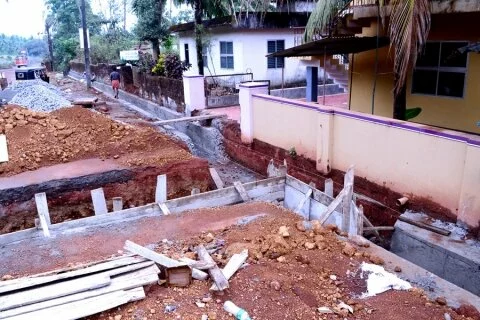 Badiyadka: Bajakoodlu road drainage construction work near Perla is crawling as a result people of this area are severely affected.

This half done construction work is very dangerous and had turned people furious about the work.

The work has been stopped two weeks  back and contractor and workers have moved somewhere else.

Due to heavy rains mud water has made pedestrians difficult to walk.

As there is no sign board of work in progress  a lorry has stuck inside the drainage few days back. And with the help of the public  they somehow managed to pull it out.

Public is demanding to get this work done by the contractors  at the earliest.


Related items
Free homes for the poor from Sairam Bhat