`One day One rupee' scheme launched by Badiadka co-operative college students
Comments::DISQUS_COMMENTS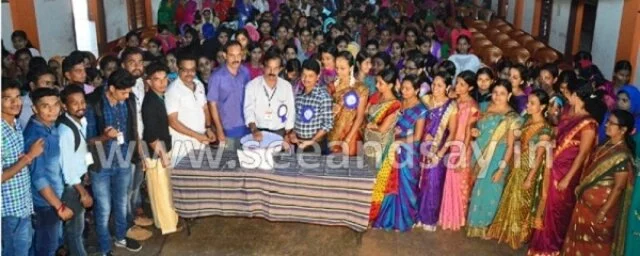 Badiadka: A unique `One day One rupee' scheme was launched in Badiadka co-operative college by the students. The fund collected from this scheme will be used to help poor students for their education.

The money collected by the students will be deposited in the bank. This scheme is said to be the first of its kind in the district.

The scheme was launched during the celebration of annual day of the Badiadka co-operative college. More than 500 students participated   in the programme.

The scheme was started by the final year students Arts and Science department of the college. The scheme was inaugurated by principal of the college Shivadas C.H. He praised the effort of the students to help the needy people.

Dr. CK Narayana Panikkar, Sunil Kumar, Chandrashekar Ethadka, staff Secretary Arati and other teaching and non teaching staff were present.


Related items
Puttur college students donate Rs 10,000 to Yakub Memon's executioner
Boy bunks his class and caught in other college: nabbed and warned
NAAC Visits Besent Evening Collge
ABVP protest against lack of lecturers in colleges