Six Sabarimala staff held for stealing from offerings
Comments::DISQUS_COMMENTS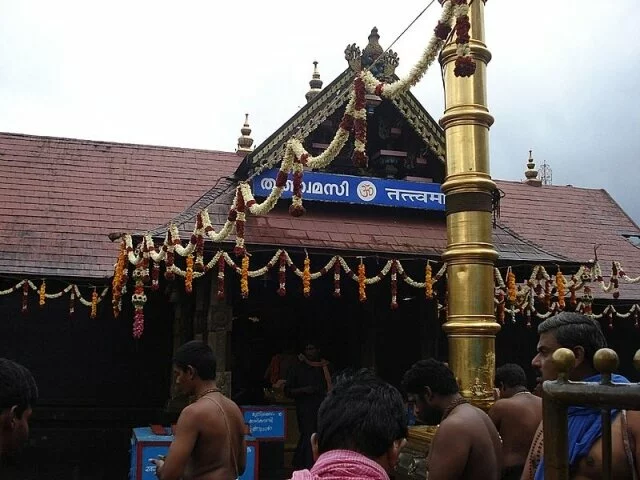 Sabarimala: Six staff of the Sabarimala shrine were arrested for stealing from the offerings of the devotees. An amount of Rs 12 lakh and 10.5 sovereigns of gold were stolen from the hundi of the temple and the Dewaswom Vigilance held them. Even foreign currencies were stolen from the offerings. The vigilance team held these employees after maintaining a strict vigil on them for quite some time.

Those held were chenda artist Sajeevkumaran Pillai (41) from the Marthandapuram Devaswom of Kollam group, V S Shyamlal (27) from Parameswaram Devaswom in Varkala group, S Jayadevan (46) of the Pazhakulam Devaswom in Kottarakkara group, V Pramod (32) from Mukhathala Devaswom of Kollam group, panchavadya player R Kannadas (30) from Malayinkeezh Devaswom of Neyyattinkara group and Gopakumar (38) from Vasthukulangara Devaswom of the Harippad group. Rs 16 lakh were seized from them including foreign currencies.

On Thursday, the Vigilance team had interrogated Sajeevkumar under suspicion and seized Rs 25,000 hidden in his waistline. On further interrogation, he revealed the names of his accomplices. The vigilance also found Rs 2.22 lakh , 61.98 gm of gold worth Rs 1.57 lakh, foreign currencies valued at Rs 11,242 from his bag.

From Shyamlal's bag, the vigilance seized Rs 4.4 lakh, 3.2 gram gold, foreign currencies worth Rs 2.31 lakh. Rs 2.46 was seized from Jayadevan's bag along with 3 gram of gold and foreign currency and from Pramod's bag, Rs 82,780 was seized, and 2 gram of gold.