Tourists gaga over Kerala: 2014 showed a jump in both arrivals and revenue
Comments::DISQUS_COMMENTS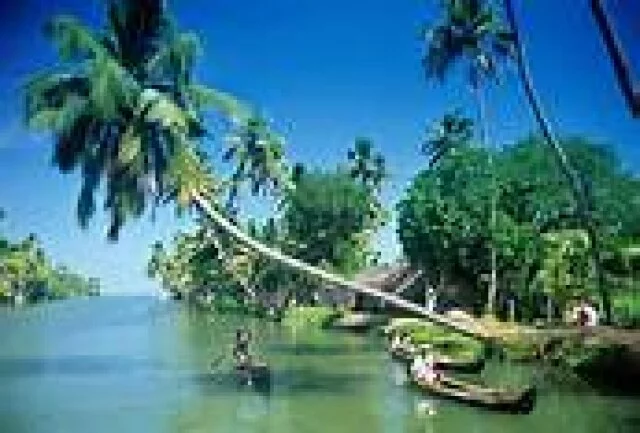 Kerala witnessed an increase in tourist arrivals, revenue and the number of rooms during 2014, a minister said Monday.

Final figures for the calendar year 2014 are being finalised, Tourism Minister A.P. Anil Kumar told the media while outlining the tourism department's plans for 2015.

"The figures for the first three quarters of 2014 showed a jump in both arrivals and revenue, though the industry suffered a setback for a while in the last quarter on account of the bird flu scare. But, on the whole, for the year, there has been an increase and very shortly we will be releasing the complete figures," Anil Kumar said.

Kerala Tourism is readying a new plan for boosting tourism in the fiscal starting April 1.

"We will concentrate on markets like China, and Middle East. These are the areas where there is a huge market waiting for us to tap. Already we have made inroads into the Middle East. China is one market where we will be holding road shows," Anil Kumar said.

The peak Kerala tourist season starts towards the last quarter in the calendar year and tails off around the first week of February.

"Over the years, investment in the tourism industry has been growing at a good pace with the total number of rooms in the state growing from 40,000 in 2010 to 75,000 in 2014. But we need more rooms and this where there is a business opportunity for people to turn their homes into home stays. We will see that the certification process for home stays is done quickly," said Kumar.

On the much-talked about seaplane operations, he said that talks are going on to resolve whatever issues are there as this is one area which offers a lot of scope.

"We are now all set to announce promotional schemes for the benefit of tourists as we are confident that the private sector will also come forward to give special offers for all tourists visiting the state in the one year campaign that begins in April. The government sector has already cleared this proposal. Competition is there for us from Sri Lanka and we are also speaking with airline companies to give special fares to tourists. Already two private airlines are doing it," added Kumar.
Related items
Govt to pay Rs 50,000 to parents of kids mauled by dogs
Student falls off moving school bus; dies
Eight year old boy stabbed to death by insane man
Kerala Plans Law Against Superstition