Maoists attack Thirunelli resort
Comments::DISQUS_COMMENTS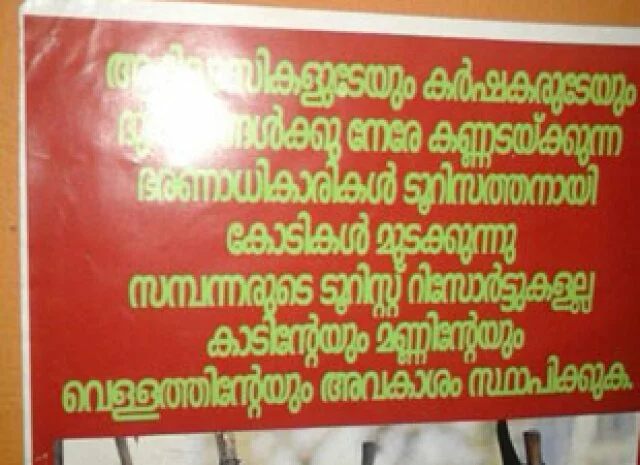 Thirunelli: Maoists attack was again reported at Thirunelli in Wayanad district when a resort belonging to the Kerala Tourism Development Corporation (KTDC) was vandalized on Sunday early hours. Tamarind resort was attacked and computers and the reception desk were completely destroyed. Posters flaying Obama's visit to India were also found pasted on the walls.

The attackers reached the hotel at about 3.30 am and unleashed their attack causing heavy losses. However, the Maoists did not harm any of the tourists present in the resort. It is learnt that a 6-member team were involved in the attack. Thirunelli was cut off from other parts of the town due to the intense cold and fog and the Maoists made good their attack.

Posters backing Maoists were pasted prominently in some places. The Maoists had also reached a nearby resort a few months back and destroyed window panes and glasses of a resort.
Related items
12 Maoists killed in police encounter in Jharkhand
Wannabe policemen threaten to join Maoists in Jharkhand after waiting 4 for their final exam results
Maoists attack forest offices, KFC and McDonald's outlets in Kerala