Kochi will become 'Smart City'
Comments::DISQUS_COMMENTS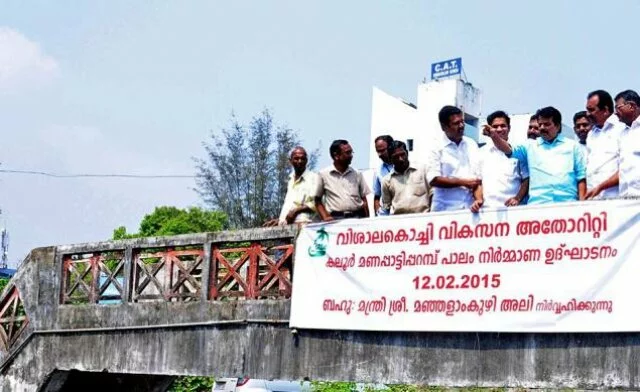 Kochi: will occupy the pride of place among the 100 smart cities that the Centre has declared across India, Minister for Urban Affairs Manjalamkuzhi Ali has said. Speaking after laying the foundation stone for renovation works of Greater Cochin Development Authority's (GCDA) Kaloor market and commencement of works of a corrugated steel arch bridge being built nearby on Thursday, he said many development projects failed to take off due to lack of foresight and planning. "The GCDA stands out because of prompt and timely completion of projects."

The Rs.2-crore renovation work of the market would be over by August, while a Rs.1.40-crore bridge being built nearby by the agency would be ready by June, said GCDA Chairman N. Venugopal.

He said the agency was left with two options – either build a new market in a 34-cent plot at Kaloor for Rs 2.50 crore or to renovate the existing market for Rs. 2 crore. "An architect will shortly submit the interior design for remodelling fish and meat stalls and the area earmarked for selling vegetables. A mini garbage treatment plant too will be built on the premises. There will be ample space in the compound for parking vehicles of customers," he said.

The new bridge will provide access to lorries to the market that was built in 2001 but remained under utilised for over a decade. Road access to the market will be improved, thus decongesting Kaloor-Pottakuzhi Church Road and other roads in the vicinity. The renovated market will in turn lessen chaos at the private market in Kaloor, which is hard-pressed for space. Merchants from here will be given priority in the renovated market.
Related items
BJP notice to Purohit as sting leaves party red-faced
Can't leave poor to their fate: Modi
Six smart cities to come up in Karnataka
Yoga may bring Modi, CM together