People can make payments through e-challan facility
Comments::DISQUS_COMMENTS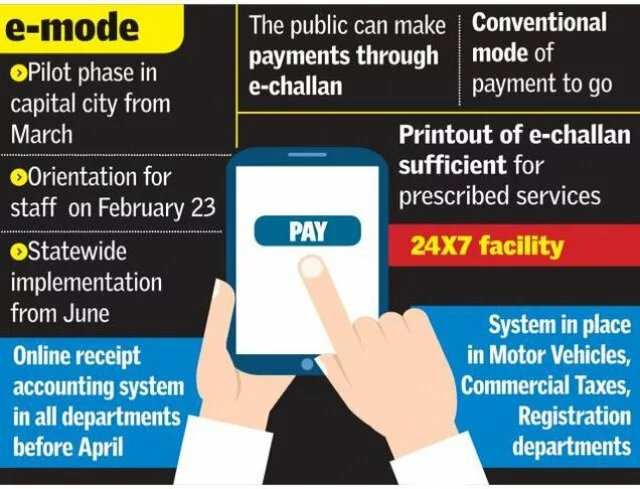 Thiruvanantapuram: In another step towards electronic mode of financial transaction, e-treasury system for online receipt of remittance of government will be rolled out in all offices of the Public Works Department (PWD) in the capital city from March this year.

The pilot phase implementation of the e-treasury system in PWD offices is in tune with a directive from the Treasury Department to implement the online receipt accounting system in remaining departments before April this year. The system is in place in the Motor Vehicles, Commercial Taxes, and Registration departments.

Through this, the public can remit various payments through the e-challan facility. The time-consuming paper-based manual system for payments will be phased out. The Treasury Department has informed that it will soon withdraw the conventional method of payment as part of extending the e-treasury system.
Related items
Govt to pay Rs 50,000 to parents of kids mauled by dogs
Student falls off moving school bus; dies
Eight year old boy stabbed to death by insane man
Kerala Plans Law Against Superstition