Old Badiadka hospital turned into `ghost house'
Comments::DISQUS_COMMENTS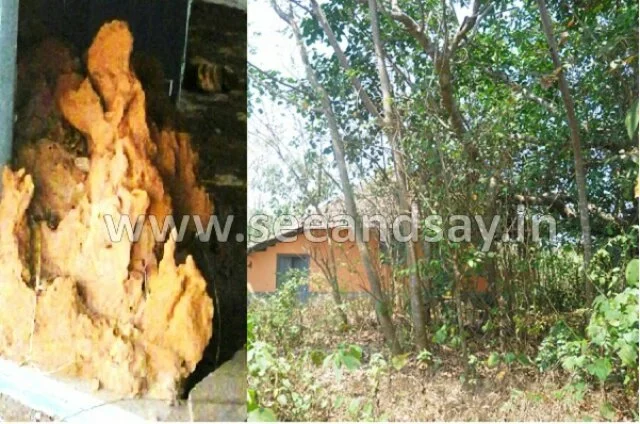 Badiadka: The community centre located in Melina Pete here has turned into a dilapidated remaining which houses number of poisonous snakes, pythons and some wild animals posing danger to the human life.

This is the present condition of old abandoned building of Badiakd government hospital. Locals explain that weird sounds echoes in the region during night. So the locals have aptly renamed it as ghost house.

The building has the history of a century. But after the construction of the new building, this ancient structure was completely neglected by the district municipal.

History has it that during British rule senior officers used to visit the bunglow once in a week and stay there. After independent the 30 acres of land in which the building was located went in to the hands of Kerala. The other small building situated near to the building was handed over to the health ministry. For around 30 long years the bunglow served as the centre for medical needs of the poor people.

Now a huge termitarium has grown inside the building. Some venomous snakes and wild animals live in the region.

Locals explain that the building still can be used if the bush and the unwanted small tress are removed. They also say that after shifting to the new premises, majority of the government building are neglected which is not right.


Related items
Health minister Khader pays surprise visit to govt hospital
Eight people hospitalized for dengue
No Swach Bharat in Badiadka
Newly built village municipal building inaugurated at Badiadka