Woman conference held in Nettanige Mahalingeshwara temple
Comments::DISQUS_COMMENTS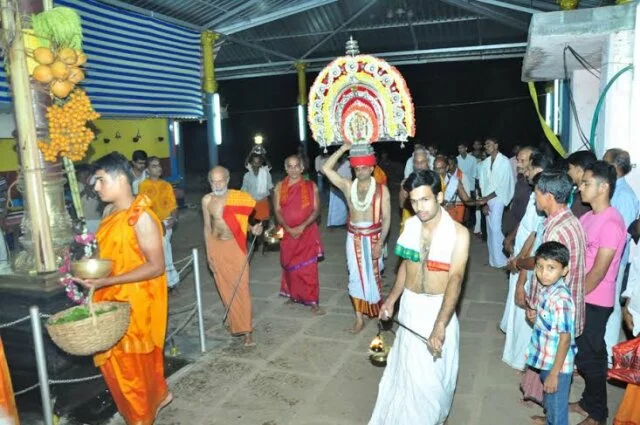 Badiadka: paying visit to the temple will increase religious awareness. Due to religious programs people get united. This will lead to the development of the country said Sandhya V Shetty, project officer of Dharmasthala rural development scheme.

She was speaking after inaugurating the woman conference held on Deepotsava of Shri Mahatobara Shri Mahalimgeshwara temple in Nettanige on its annual feast. Women should spread culture and history of our country to the next generation. Lets every one protect tradition and culture of our country she said.

The program was presided over by Malathi J Rai, Chairman of Bellur village municipal standing committee. Vasanti B Rao was present as the chief guest.

Sharada teacher of Ashraya Kanyapppady, Rama Nettanige, Shyamala S Rai Sasihitlu, Gopi Mudrekochi Nettanige, Kamala Mundur were honoured. Indira Nettanige welcomed the gathering, Kumari Devaki Kuloor of D.R.D thanked.


Related items
Annual festival of Mahalingeshwar Temple Mumbai
Fever check up camp at Nettanige