Vegetable storage and sale centre inaugurated in Delampady
Comments::DISQUS_COMMENTS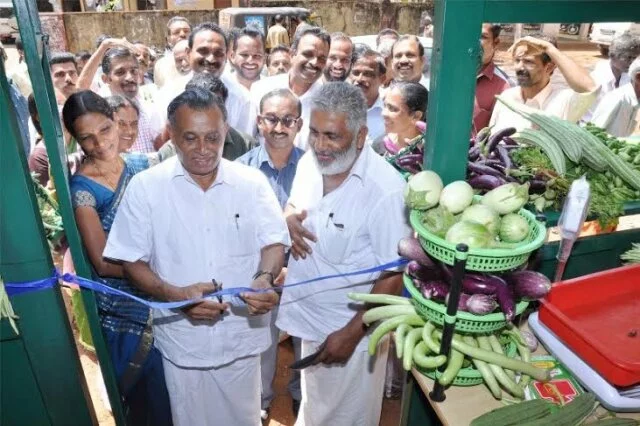 Badiadka: The new vegetable storage and sales centre with the patronage of Adoor vegetable production and sales division in Mulleriya was inaugurated by Uduma MLA K Kunjhiraman near Delampady village municipal office.

The market was opened as a part of vegetable development project of Agriculture department.  B.M Pradeep, President of Karadka block municipal had presided over the program. Geetha M, President of village municipal inaugurated the first sale and explained the NWDPRA scheme.

A.Chandrashekaran, vice president of village municipal, members M. Ibrahim, Geetha Chidambara were present.