Man charred to death in forest fire
Comments::DISQUS_COMMENTS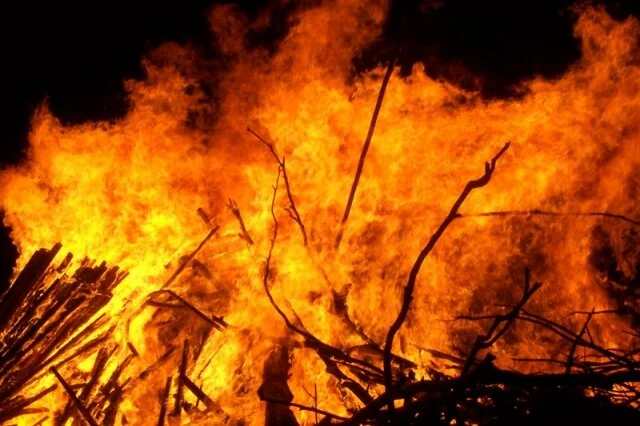 Kasargod: A daily wage worker lost his life in a forest fire at Kollangana of Vidyanagara police station limits on Thursday, March 12.

The deceased has been identified as Robert Lobo (58) from Kollangana. Robert and Lawrence, a resident of Narampady had gone for cutting trees in the forest on Thursday. They transported the wooden logs in a tempo and returned in the afternoon. Suddenly fire broke out and the duo had tried to escape. Unfortunately, Robert was caught in the smoke and fire and lost his life. 

The fire brigade arrived at the spot on Thursday afternoon and extinguished the flames, but failed to notice Robert's body which was completely charred. A local who passed by the area on Friday afternoon noticed the body and alerted the police. 

A case has been filed in Vidyanagar police  station police.

 


Related items
Blogger hacked to death in Bangladesh: Fourth case in six months
Child and Woman die in an accident during police inspection
Sajipa Munnur attack victim dies in hospital
Bike hits backside of the bus: Rider loses his life