Grand annual feast of Shri Mahalingeshwara Mahavishnu Vinayaka temple concluded on Wednesday.
Comments::DISQUS_COMMENTS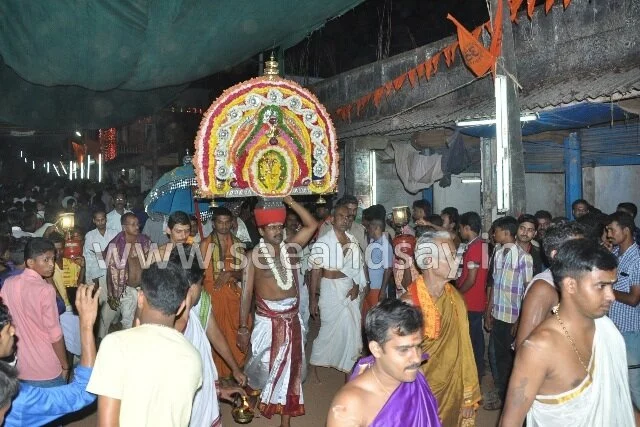 Badiadka: Grand crackers offering, Bedikatte Pooje, Bali utsava was held as a part of annual feast of Mahatobara Shri Mahalingeshwara Mahavishnu Vinayaka temple in Adoor in Kumble.

Yakshagana Taalamaddale, devotional songs, Tulunadin Tuditalam, Nattarivu pattugal at 7pm, at around 8.30pm Shayanotsava bali, darshan seva of Shri Kinnimani-Poomani daivas and at 12midnight bedi seve, tulabara prarthane, shayanotsava was held.

On Wednesday Kavatodghatane, Rudraparayana, Tulabhara seve, Mahapooje, Annadana and in the evening devotional songs and dance by students of Vidushi Vidyalakshmi Kumble was held. Later prasadam  distribution and Dhwajavarohana held.

 

  




Related items
Annual festival of Saint Lawrence Church commenced
MLA J.R Lobo inaugurates 9 day novena in Bondel church as a part of annual feast
Annual feast of Kolluru temple held with religious fervor
Narampady church annual feast