Online High-Tec Prostitution at Tiruvanantapura Raided by Cops
Comments::DISQUS_COMMENTS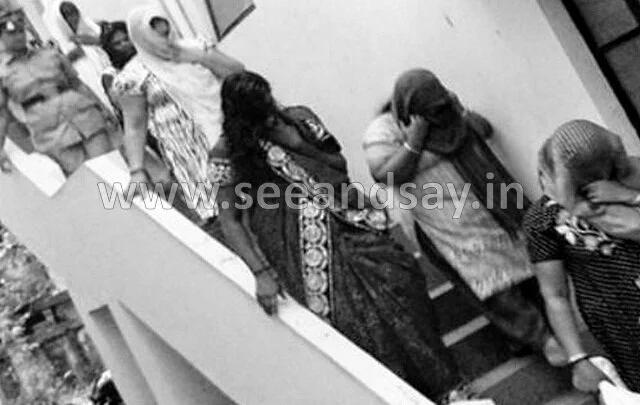 Tiruvanantapura:  In a two rented rooms 13 girls who were indulged in Online High-Tec Prostitution are arrested by the Kazakootam Police in Tiruvanantapura, Kerala.

Jijunayar(30), Sanish(27), Dinu(29), JCP(28), Prateesh(30), Nasar(43),Sheeba(30), Shobha(38), Jyothi(28), Shubha(37), Ashwati(42), Sahshikala(30), Neetu(19) are the girls who are arrested by the cops.

They were working near Saint Andrew's Jyothi Nilaya School and having their center at Karyawattam bus stop, they are running this high- tec prostitution online since several months now. The police said that there were many associated with them in this racket.

Even the cops had information about this racket they could not find their work place. But yesterday in civil dress they entered these houses and caught hold of these culprits. 10 girls were arrested on the spot and other three were called by the girls over phone and the cops arrested them too.
Related items
Notorious Interstate thief arrested by CCB police
Kidney racket was operating out of Bengaluru, not Magadi
Eve teasing of minor: Two arrested, one managed to flee
Crorepati beggar with Rs 10 crore in bank account arrested in Kuwait