'KSRTC to break even this year'
Comments::DISQUS_COMMENTS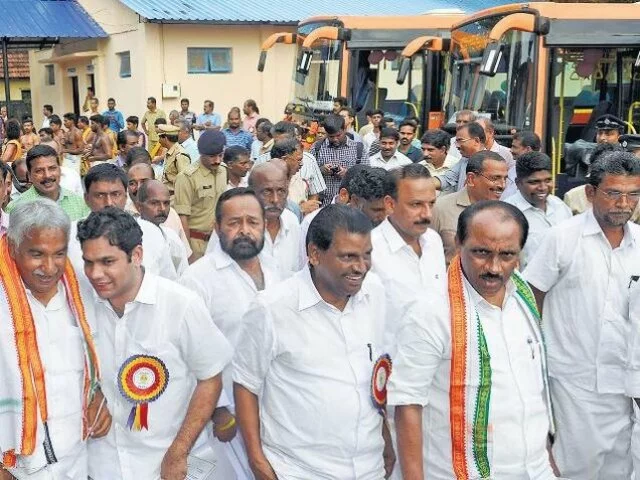 Kocchi: The government has initiated measures to ensure that the Kerala State Road Transport Corporation (KSRTC) breaks even this year, Minister for Transport Thiruvanchoor Radhakrishnan has said.

He was speaking at the inauguration of the Kerala Urban Road Transport Corporation (KURTC) at its head office in Thevara on Sunday. The KURTC's low-floor buses will be stationed on a 4.50-acre plot taken on rent from the KSRTC.

Elaborating on plans to convert the loss-making RTC into a profit-making venture, he said a consortium of public sector banks has offered funds to rescue the agency. "The RTC has to set apart Rs. 50 crore per month just for paying interest for a Rs. 1,300-crore loan taken from Kerala Transport Development Finance Corporation (KTDFC)."

The average daily fare collection from the fleet of 6,400 buses has increased from Rs. 4.25 crore four years ago to Rs. 6.50 crore.

"Steps are being taken to increase revenue generation, along with cost-cutting measures," Mr. Radhakrishnan said.

Referring to the narrow Pandit Karuppan Road that leads to the KURTC hub in Thevara, he said the underpass there had to be urgently widened. "Interestingly, the KURTC was born on the 50th anniversary of the KSRTC's founding," he said.
Related items
Govt to pay Rs 50,000 to parents of kids mauled by dogs
Student falls off moving school bus; dies
Eight year old boy stabbed to death by insane man
Chain snatcher arrested from KSRTC