E N Krishnadass is new melashanti of Sabarimala
Comments::DISQUS_COMMENTS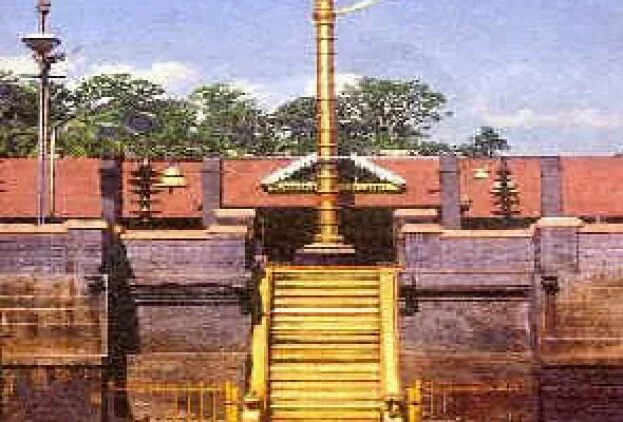 Pathanamthitta: E N Krishnadass has taken over as the new melashanti of Sabarimala Lord Ayyappa temple. He belongs to Thrissur. S Kesavan Namboothiri is the new Malikappuram Devi temple melsanti. He is the chief priest of Ernakulam Paavakulam temple at present.
 The selection of the new melsanthi by drawing lots was conducted in front of the Sreekovil after the Usha Pooja at 8 am. Nine melsanthi aspirants were already shortlisted for the Sabarimala temple by a panel and 5 persons for Malikappuram temple.
 The Sabarimala temple was opened on Friday for the Malayalam month of Thulam pooja rituals. The temple will be closed on October 23. The new melsanthi for Sabarimala and Malikappuram temple for a one-year term will take charge on the first day of Mandala pooja season on November 17.
Related items
Compound wall of Moodunadugodu temple collapsed
Lioness strays into temple, attacks two in Gujarat; rescued
Silver items stolen from the temple traced beneath a burrow
Shri Surya Narayan temple renovation