British Airways flyers stuck in Mumbai for days
Comments::DISQUS_COMMENTS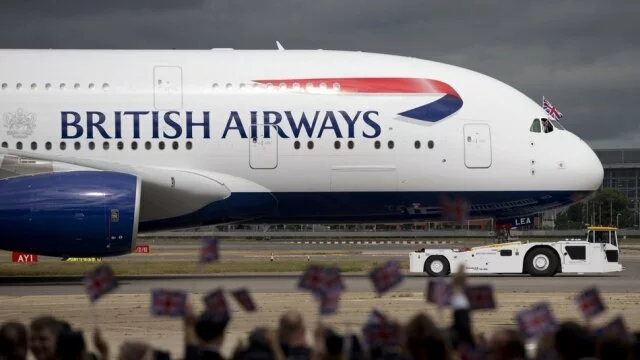 MUMBAI: Nearly 40 British Airways passengers have been stranded at Mumbai airport over the weekend after they missed their connecting flight to London because of a delayed arrival.

The passengers alleged that they have been left to fend for themselves and at one point the airline officials told them that they would need to wait for eight days to board a flight to London. Among the stranded are children and a wheelchair passenger. Along with their bags and belongings, the passengers have been sleeping on the airport floor.

The passengers' problems began after their Goa-Mumbai Air India flight was delayed. A source said: "Air India's Goa-Mumbai flight was delayed by 40 minutes. When it landed at Mumbai, the passengers were told that they would be able to board their flight to London as airlines hold back their departure when there are so many transit passengers on their way to board the flight. But the BA flight left at 2.30am without the 38 transit passengers."

The passengers tweeted that neither of the airlines, British Airways and Air India, had bothered to provide any assistance or information to them.

On Monday, the aggrieved passengers took to social media networking sites to vent their anger against the airline. British musician Sean Read said in a tweet: 'Kids and special needs passenger sleep on the floor. British Airways officials have disappeared.'

By evening, the hashtag 'stranded in Mumbai' had caught on as many passengers tweeted about their grievances and the apathy shown by airline officials. "How can you leave your passengers with no info(ration) or help?" tweeted a passenger. Grace Maxwell, a tweeter posted: "No replies to the hashtag or Mumbai tweets. PR lockdown."

A British Airways spokesperson said: "We are doing all we can to assist customers who missed their connection to our flight from Mumbai to London. In order to get them on their way as quickly as possible we have booked a number of customers onto flights with other airlines, and we are working to rebook those remaining onto the next available flights."
Related items
All India Kannada Journalist's Conclave 2015
To strengthen the last-mile delivery of goods to consumers, Flipkart has partnered with the Dabbawalas of Mumbai
Maharashtra government decides to scrap toll on cars, but not at Mumbai entrances
Leave of absence to presence: Rahul to address farmers