Mumbai Metro rides just got more expensive; fares to rise by up to Rs 40
Comments::DISQUS_COMMENTS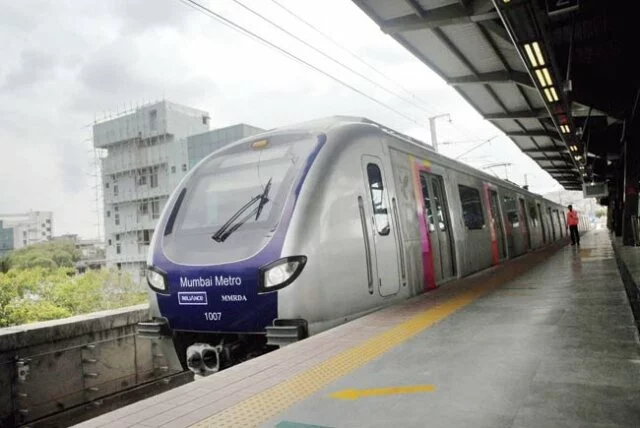 The Bombay High Court on Thursday dismissed a plea by the Maharashtra government challenging revised fares proposed by Reliance Infra for the Mumbai Metro One Pvt. Ltd. (MMOPL).

A division bench of Chief Justice Mohit Shah and Justice B.P. Colabawalla rejected an appeal by the Mumbai Metropolitan Region Development Authority against a single judge's earlier order that dismissed MMRDA's petition for putting on hold the fare hike.

The judges also declined to accept MMRDA's request that the promotional fare of Rs.10-20 should be continued for another three weeks to allow it file a plea with the Supreme Court.

The MMOPL opposed the MMRDA's plea for granting any relief by continuing the promotional fare. 

MMOPL officials said they would take a decision on hiking the fares shortly, following the high court order Thursday. 

Justifying the fare hike, Reliance Infra contended that it was incurring losses of Rs.85 lakh per day as only 265,000 commuters travelled by Metro compared to the earlier estimates of 410,000 daily.

Though they remain tight-lipped on the extent of fare hike, it is expected to be in the range of Rs.10-40 depending on the kilometers distance of journey.

Chief Justice Shah and Justice Colabawalla also directed the Metro Fare Fixation Committee (MFFC) of the union government to finalise the Metro fare structure within three months.

In case the MFFC's recommendations on fares turn out to lower than that currently proposed by MMOPL, the benefits will be passed on to the commuters.

The MMOPL launched Mumbai Metro operations on Ghatkopar-Andheri-Versova route in June 2014.

Later, the MMRDRA took Reliance Infra to court contending that the Metro fare structure should adhere to the concession agreement stipulating fares between Rs.9 and Rs.13.

Last year, a single-judge of the high court rejected this plea by the MMRDA for putting the fare hike on hold, after which it appealed to a division bench.
Related items
Bunts Sangha ladies wing celebrates Aatidonji dina
Radhe Maa reaches Mumbai; to depose before police in harassment case
Technical snag,IndiGo flight 6E 178 from Mumbai to Delhi returns to Mumbai
Mumbai journalist who wanted to join ISIS arrested in Delhi