4 men buy SIM card fraudulently, make calls worth Rs 1.8l in five hrs
Comments::DISQUS_COMMENTS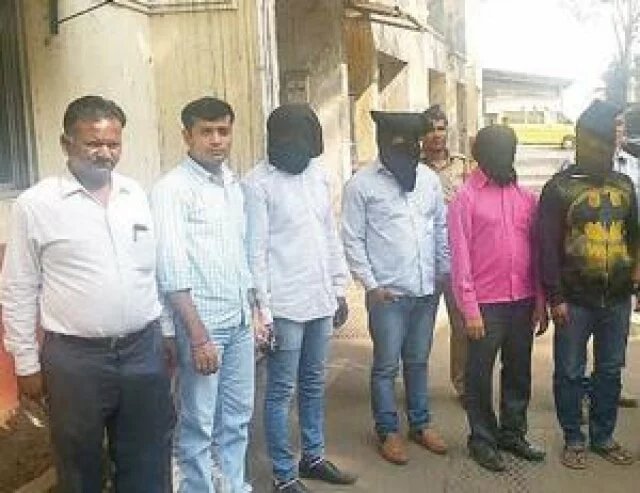 The Vashi police have arrested four men for illegally procuring a SIM Card, which was misused on an international interactive voice response website.

The accused, Sarfuddin Shaikh from Mumbra, Sandeep Malik and Amjad Shah from Govandi, and Nerul resident Rehman Khan have been booked under the Indian Penal Code sections 420 (cheating), 421 (forgery), and 34 (committing crime with a common intention), on the basis of a complaint filed by Reliance Communications, which said calls amounting to Rs 1.8 lakh were made to Iraq, Chile, Poland, Saudi Arabia, South Africa, Ireland and other countries.

Police have also learnt that Sandeep Malik and Amjad Shah were former Reliance employees, and the four men were paid Rs 14,000 each by a mastermind, who the cops refused to name, for procuring the SIM card and using it on a website named realtimeivrstats. com. Police are also probing the terror angle, saying the SIM card may have been used for voiceover IP (VOIP) calls.

A senior officer from Vashi Police Station said, "The Reliance officials became suspicious after calls amounting to Rs 1.8 lakh were made to foreign countries in a matter of a few hours. It later turned out that the SIM card was brought using documents in the name of a BARC staffer." Tracking the SIM card, police found that a few calls had been made to a number in Mumbra. "Inquiries revealed the SIM card had been used by the four accused, two of whom are former Reliance employees," Inspector Padvi from Vashi Police Station said.
Related items
Beware of online frauds: person ditched for 5 thousand rupees in Bantwal
Online fraud: Three persons arrested for duping people with lakhs of Rs.
Two persons, one test: Man tries to cheat Manipal university
'Madras Café' actress Leena Paul arrested in fraud case