Six years after Mumbai attacks, fishing boats to have tracking device
Comments::DISQUS_COMMENTS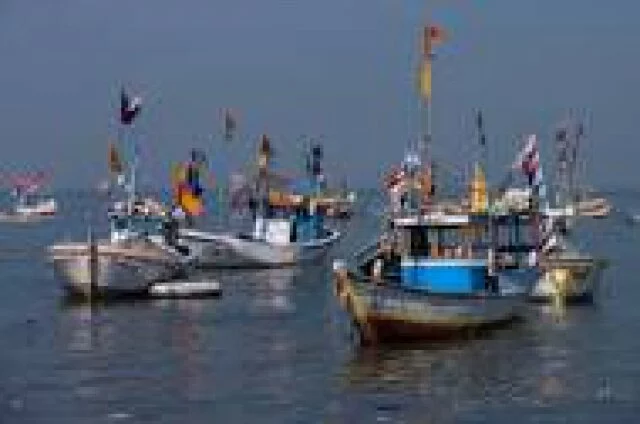 New Delhi: Six years after the Mumbai terror attacks, the government is finally all set to install tracking devices in small fishing vessels free of cost to monitor their movement and curb security threat along the coastline.

Although the previous government had initiated the process, much time went in identifying the tracking technology and deciding on funding of the equipment. There was also strong resistance from fishermen on this issue.

Having addressed these concerns, the Home Ministry has moved a Cabinet proposal seeking approval for installation of transponders "free of cost" in fishing vessels below 20 metres in length for the purpose of tracking their movement up to a distance of 50-km from the coastline.

The ministry has estimated the cost of each transponder at about Rs 16,800 and sought funds to the tune of Rs 336 crore for installing two lakh transponders in small boats.

According to the proposal, the Home Ministry will bear the entire expenditure on transponders while the project will be implemented by the Department of Animal Husbandry, Dairying and Fisheries under the Agriculture Ministry.

Technical assistance would be given by the Directorate General of Lighthouses and Lightships (DGLL) under the Shipping Ministry, it added.

This is being done as there is "no formal mechanism" in place to track the movement of small fishing boats, which has become the "biggest challenge" towards making the coastal security set-up efficient, according to the note prepared by Home Ministry for the Cabinet Committee on Security (CCS).

At present, there is a system in place for tracking vessels above 20-m in length, but there is no such facility for boats below that length.

In the Cabinet note, the Home Ministry has proposed to install 'AIS (P)' transponders in small boats based on the recommendations of the expert committee set up by the Defence Ministry on this issue.
Related items
Hema Malini may swing financial loan of $10 billion
The truth behind the mini skirt of Radhe Maa revealed by herself
Sunken fishing boat pulled to the shore in Gangolly
Bunts Sangha ladies wing celebrates Aatidonji dina