Mumbai state tourism department is set to kick-start heli-tourism
Comments::DISQUS_COMMENTS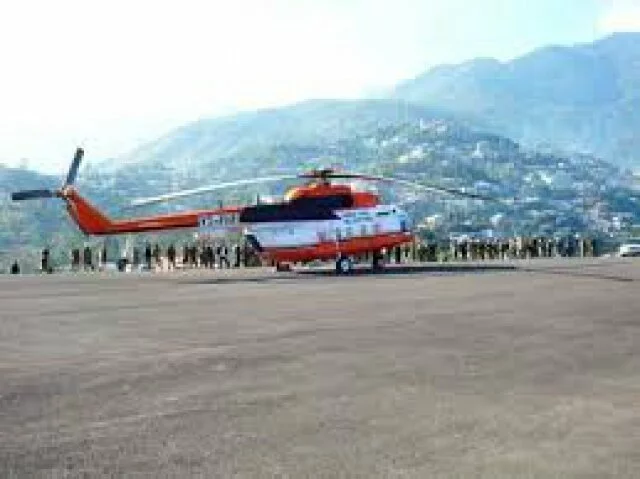 Mumbai: The cramped city has forced tourism to grow vertically too. In a first, state tourism department is set to kick-start heli-tourism services soon, offering views from the skies of major tourist attractions in Mumbai and its surrounds.
Sanjay Dhekane, Maharashtra Tourism Development and Corporation (MTDC) manager (publicity), said the services will attract tourists seeking to enjoy the city's beauty but do not have a lot of time at hand. He added that passengers would be picked up and dropped from their hotels for the trip.

Though airfares have not been finalised, the expected cost is likely to be around Rs20,000 apiece. As per the plan, a five-seater helicopter will operate from Juhu airport for Mumbai Darshan. A feasibility test for other helipads in the state is underway, said the sources.

In the first phase, services will include Mumbai Darshan, which will last for about an hour. At least 12 tourist attractions including Juhu beach, Racecourse, Haji Ali dargah, Governor's house, Kanheri caves and Marve beach are expected to be covered during the trip. Similar trips to Ajanta-Ellora, Elephanta caves, Ganpatiphule beach, Shirdi temple, etc are also being planned in subsequent phases. The project is being directly led by MTDC managing director Paraag Jain Nainuttia.

As per the sources, the Ajanta-Ellora trip will last about eight hours, and after the chopper lands, tourists will be taken on a guided tour of the caves and brought back to the city.

"The pilot in this case will also act as a tourist guide, providing details to the passengers about the destinations during the trip," said Subodh Kinalekar, manager (adventure sports), MTDC.

Heli-tourism is popular in hilly areas like the North East and the Himalayas, which are not easily accessible. This will be the first time it will be offered in a metro city like Mumbai. MTDC sources reveal the project will be implemented on a private-public partnership basis and two aviation companies have approached the state tourism department regarding this.
Related items
Mumbai rains: trains rescheduled
Mumbai liquor poisoning: death toll rises to 90
Heavy downpour paralyses normal life in Mumbai
Annual festival of Mahalingeshwar Temple Mumbai