Kannangar Mogaveer Sabha: Amritamahotsav
Comments::DISQUS_COMMENTS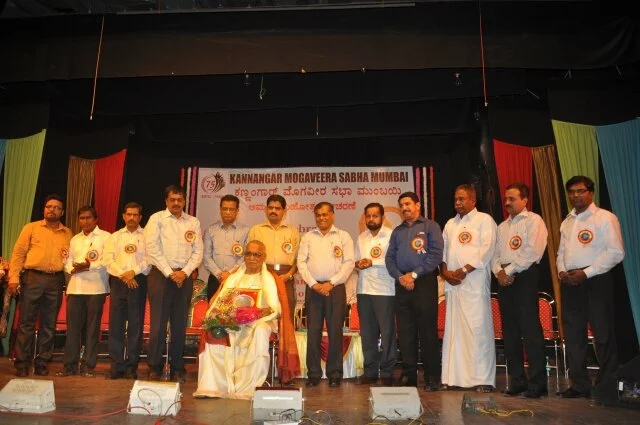 Mumbai: Kannagar Mogaveer Sabha celebrated its Amrithamahotsav on Feb 8th, at Matunga in Dr.Vishveshwarayya Hall of Krnataka Sangha(W)

President of the function, Suresh Bhandari, addressed the gathering and said one must not develop inferiority complex but must be proud of one's community, which ever he is born in.

Ajit.P.Suvarna lit the lamp and inaugurated the function.

Keerthiraj Salian, President of Mogaveera Bank said "our community has achieved success with lot of hard work, because of your help and support Mogaveera bank is on its way to success".

People, who dedicated their lives in serving the Sangh, were felicitated on the event.


Related items
Hema Malini may swing financial loan of $10 billion
The truth behind the mini skirt of Radhe Maa revealed by herself
Bunts Sangha ladies wing celebrates Aatidonji dina
Radhe Maa reaches Mumbai; to depose before police in harassment case