Fresh trouble for Sanjay Dutt
Comments::DISQUS_COMMENTS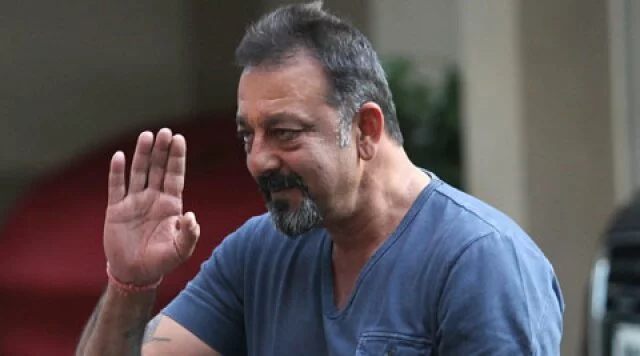 Mumbai:In a fresh trouble for the actor who is presently lodged in Pune jail, a probe by Maharashtra prison authorities has concluded that the actor flouted rules by overstaying his last furlough by two day
The Maharashtra prison authorities have submitted a report to the State Home department indicting Bollywood actor Sanjay Dutt for flouting the prison norms by overstaying for two days after his furlough ended in January, 2015.

The indictment might brew fresh troubles for Mr. Dutt. According to a senior official who spoke to The Hindu on the condition of anonymity Mr. Dutt's future furlough might be reduced by 10 days.

"According to the jail manual, for every one day of overstaying after the furlough period five days are reduce in future furlough," the source explained.

Mr.Dutt who was granted furlough in the last week of December had moved another application on 27th December seeking an extension of 14 days on health grounds.

A furlough is leave from prison that every convict is entitled to by way of right. A prisoner is entitled to be released on furlough for 14 days in a year. However, he may seek a 14-day extension by citing reasons for it. For this, the prisoner has to submit an application to the prison superintendent.

Mr. Dutt's lawyer however claimed that on January 8 news channels reported that the actor's plea for extension was pending. A Minister was reportedly told the actor not surrender due to this. This prompted Mr. Dutt to 'return'.

The jail authorities, however, claim otherwise. They said Mr. Dutt never reported at Yerawada jail on January 8th. The incident created a row and also exposed the lacuna in the system.

The newly formed BJP government had ordered a probe over the episode.



Related items
Powerstar Puneeth Rajkumar To Sing National Anthem For Pro Kabbadi!
Didn't go to Sanjay Dutt's house and give him weapons in 1993 riots: Abu Salem
Sonam Bajwa to debut Sandalwood opposite Puneetha Rajkumar
Vyapam scam: Two persons sentenced five years jail