Kolhapur police announce Rs. 5 lakh cash prize for info on Pansare incident
Comments::DISQUS_COMMENTS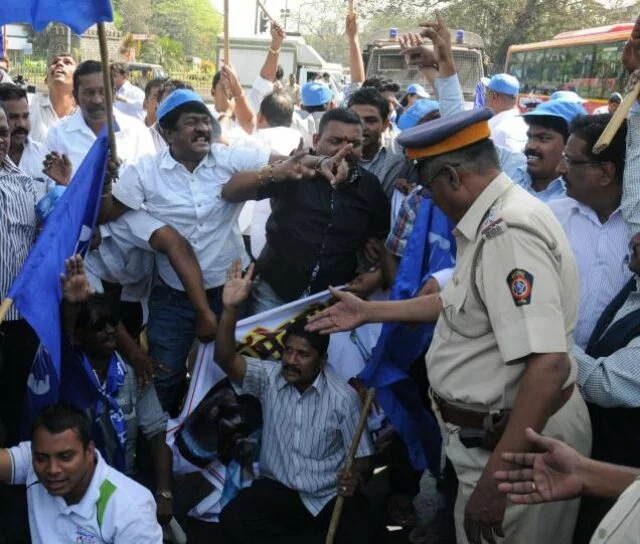 Mumbai: There was mixed response to the Maharashtra bandh call given by the Left parties on Sunday in protest against the murder of senior Communist leader Govind Pansare in Kolhapur.

The bandh was supported by almost all major opposition parties including the Congress and the Nationalist Congress Party (NCP). The Communist leadership has demanded a CBI probe into the killing, amid claims that there were intelligence inputs about an imminent attack in Kolhapur.

The police, who still have no firm leads in the case, announced a cash prize of Rs. 5 lakh to those providing information on the case. "The name of the informer will be kept secret," Ritesh Kumar, Inspector-General of the Kolhapur range, told The Hindu. Police have appealed to people to provide information on phone no. 09764002274.

Police said the bandh was peaceful. Though a few protesters were detained, no one was arrested. Kolhapur, where Pansare was shot dead, remained shut for the second day on Sunday.

"It is a known fact that right wing forces used to threaten and stop Pansare from addressing rallies. The police had this information," CPI leader Vishwas Utagi told The Hindu.

The convention of the CPI in Kolhapur passed a five-point resolution on Sunday. "There will be a country-wide satyagraha at all districts on March 2. Nineteen Leftist and progressive parties have formed 'Movement Against Social Oppression.' We will hold a mahamorcha on March 11," CPI leader Bhalchandra Kango said.

Reacting to comments that a delegation had informed him of a possible attack in Kolhapur, Chief Minister Devendra Fadnavis said such claims were baseless. "No leader had ever brought this to my notice. There are no such intelligence inputs," he said.

"Various murder cases have not yet been solved. They include the Javkheda murders and killing of rationalist Narendra Dabholkar. It is important for all the egalitarian, sensitive and thoughtful people to protest against this attack on progressive thought," activist Medha Patkar said in a statement.
Related items
Porn kingpin arrested by CBI in Bengaluru; over 500 obscene clips found
CBI conducts searches at Aditya Pancholi's houses
Farmer Gajendra Singh's family demands CBI probe, job and memorial
Ravi death case: CBI teams meets chief secretary