Pansare killing: 'Five bullets were fired at Communist leader'
Comments::DISQUS_COMMENTS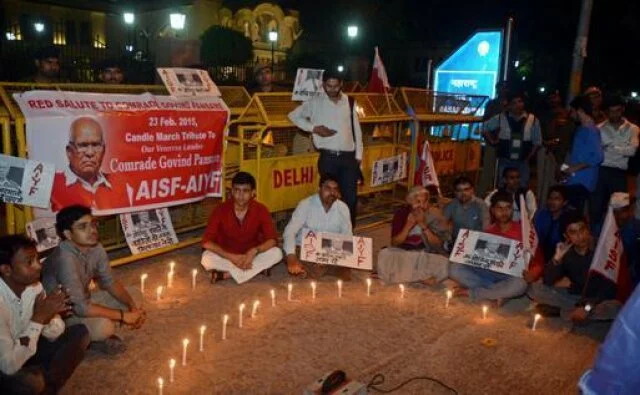 Mumbai: With the Maharashtra police failing to achieve any breakthrough in the death of slain Communist leader and activist Govind Pansare, the forensic report has revealed that Mr. Pansare was shot with five bullets fired from two revolvers.

According to police sources, the report further said that the weapons used in the murder of rationalist Dr. Narendra Dabholkar were different from those used in the shooting of Mr. Pansare, who succumbed to his bullet injuries while undergoing treatment in Mumbai.

Mr. Pansare and his wife, Uma, were repeatedly shot at outside their home in Kolhapur city on February 16 while returning from a morning stroll. Ms. Uma Pansare, who survived the attack, was grievously wounded in the head.

Following the incident, activists and left party workers have pointed out to similarities between the shootings of Mr. Pansare and Dr. Dabholkar, who was murdered 18 months ago in August 2013.

The investigation is being carried out by multiple agencies including the Kolhapur police, the Kolhapur crime branch and the Mumbai anti-terrorism squad (ATS) with investigators casting a wide net to the borders of Karnataka to nab the assailants.

With the pressure mounting on the government to nab the shooters, three additional teams have been constituted to assist the existing 20 teams to crack the case and the bounty on Mr. Pansare's killers has been quintupled from Rs. 5 lakh to Rs. 25 lakh.
Related items
Pankaja Munde dismisses corruption charges, claims conspiracy
Over 4,000 Resident Doctors on Strike, Maharashtra Minister Calls Meeting
The budding talent in table tennis
Shining Star of TT: Srushti S. Haleangadi