Anil Ambani group acquires Pipavav Defence
Comments::DISQUS_COMMENTS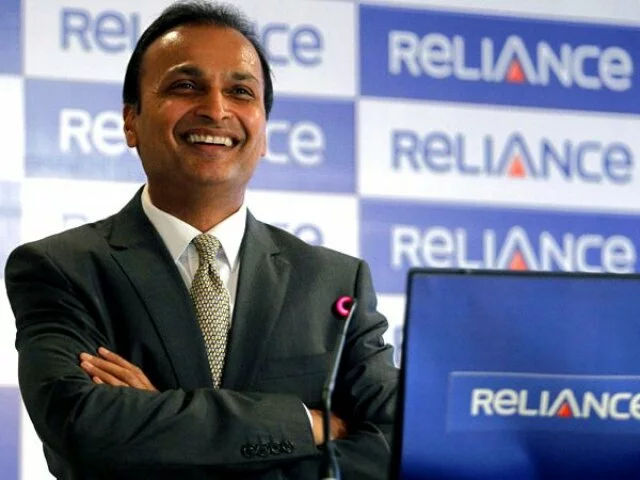 Mumbai: Anil Ambani-led Reliance Infrastructure Ltd. has acquired management control in Pipavav Defence and Offshore Engineering Company Ltd., signalling its foray into the emerging business of defence production. In the process, it appears to have piped groups such as Hiro and Mahindra to the post.

Reliance Infrastructure, together with its wholly-owned subsidiary Reliance Defence Systems Private Ltd., has agreed to acquire 18 per cent stake from the promoters of Pipavav Defence for Rs. 819 crore at Rs. 63 a share.

After a change in management and control, the company will be renamed Reliance Defence Ltd., and Mr. Ambani will be its Chairman. In the wake of share acquisition, the Anil Ambani company has come out with the mandatory open offer to acquire an additional 26 per cent shares from the public shareholders at a price of Rs. 66 per share.

Reliance Infrastructure will also acquire additional equity shares of Pipavav Defence from its promoters at the same price of Rs. 63 a share as is required to ensure that Reliance's shareholding is not less than 25.10 per cent of Pipavav Defence after taking into account the acquisitions made under the open offer.

Post the transaction, the existing promoters of Pipavav Defence will continue to retain a minority stake in the company, together with two non-executive board seats. The transaction is subject to all regulatory and statutory approvals.

The timing of the acquisition puts Pipavav in the race for upcoming multi-billion dollar deal in submarine building under project-75I for which compliance checks of shipyards is currently under way. The project is worth about Rs. 50,000 crore. Reliance Infra is estimating potential orders of Rs. 1,20,000 crore ($ 20 billion) over the next 5 years.

"This is a unique opportunity for Reliance Group to participate in Prime Minister Narendra Modi's "Make in India" programme for the high growth defence sector," Anil Ambani, Chairman, Reliance Group, said in a release.
Related items
Mukesh Ambani will re-enter the telecom business with a Rs. 4,000 4G smartphone
36 Rafales are enough for us : Parikkar
36 Rafales are enough for us : Parikkar
US experts may travel to Gulf to look at expediting arms sales