Sachin Tendulkar writes to Maharashtra CM about citizens toll tax woes
Comments::DISQUS_COMMENTS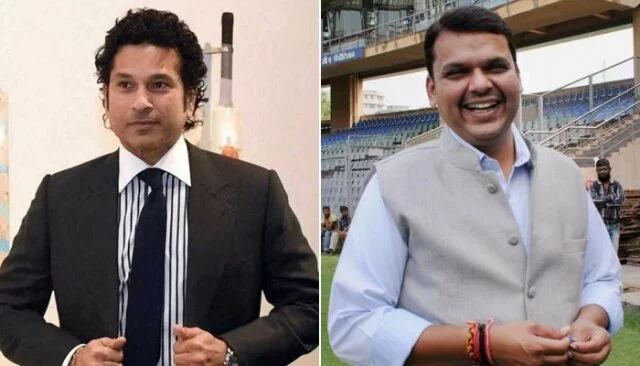 Mumbai: Cricketing legend and Bharat Ratna Sachin Tendulkar has written to Maharashtra Chief Minister Devendra Fadnavis, drawing his attention to the "physical and mental toll on citizens" over toll tax.


"I am deeply concerned about the present state of affairs concerning the operations of toll gates around the city of Mumbai," Sachin said in a detailed two-pager on his Rajya Sabha letterhead. The letter was sent to Fadnavis on February 20 and was made public on Friday.

"I would sincerely request you to kindly reconsider the model of operations to reduce the physical and mental toll on citizens who travel in and out of Mumbai," the letter signed by Sachin said.

He urged the Chief Minister to ensure that motorists have an easier time navigating the country`s commercial capital.
Related items
Congress MLA faces expulsion for criticising Karnataka Chief Minister
Vasundhara bans CMO staff from wearing jeans, T-shirts at work
Encounter specialist Daya Nayak suspended from Maharashtra police
No confidence in Siddaramaiah government:major industries in Karnataka pack bags