Mumbai's Girgaum Chowpatty is now Swaraj Bhoomi
Comments::DISQUS_COMMENTS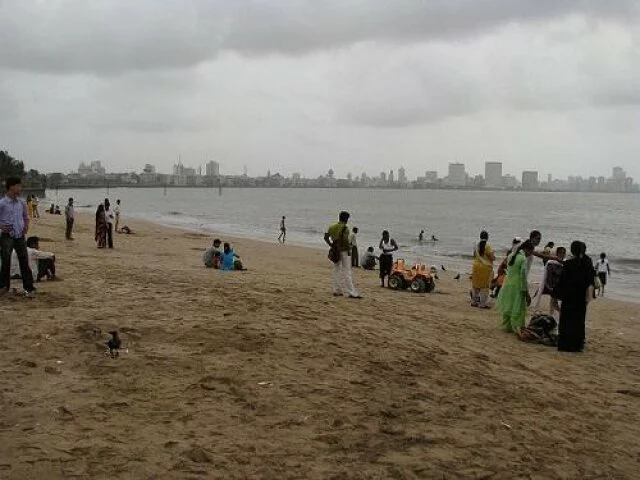 Mumbai: Maharashtra government has decided to rename Mumbai's Girgaum Chowpatty area, where freedom fighter Lokmanya Bal Gangadhar Tilak was cremated, as 'Swaraj Bhoomi'.

"Chief Minister Devendra Fadnavis has accepted a proposal in this regard by the Mumbai Municipal Corporation," a senior government official said.

The BJP had last year demanded that the little garden along Girgaum Chowpatty where Tilak was cremated should be named as 'Swaraj Bhoomi', a demand that Lokmanya Tilak Gaurav Samiti, an independent outfit, has been raising for long.

"Lokmanya Tilak was a great freedom fighter, thinker, social reformer who put nation first. His clarion call that 'freedom is my birth right...' stirred the nation and gave momentum to the pre-Independence movement against the British rule across India," Fadnavis, then BJP state unit president, had said last year while backing the outfit's demand.

 
The samiti, which has been pushing for a huge 'swaraj stambh' (pillar) in the garden where a statue of Tilak stands tall along the seashore, felt that the earlier state governments did not respond to its demand.

Tilak, a veteran freedom fighter and social reformer, died on August 1, 1920. His last rites were performed at Girgaum Chowpatty along the seashore instead of crematorium because of massive public turnout at the funeral.

The samiti's chairman, Prakash Silam, had earlier said, "For the last three decades, we have been asking the government to allow the project at the same place where Tilak was cremated. It should be open to public."

"If we can have a magnificent Rajghat in the honour of Mahatma Gandhi, Shakti Sthal for Indira Gandhi, then why not a Swaraj Bhoomi in Tilak's honour," said Silam, who is the grandson of Maharashtra Legislative Assembly's first Speaker Laxman Silam.

Laxman, a Congress worker associated with Mahatma Gandhi's movement, had first raised the demand for installation of Tilak's statue at the same place where his final rites were conducted.

The committee held several meetings with the state government and gave presentations on demands including construction of an arch and pillar and naming of garden as 'Swaraj Bhoomi'. But, the proposal was rejected on the grounds that it would require environmental clearance.

"We are neither tampering with any landscape nor seeking additional land. We are not even seeking government funds," Silam had said.